In Brief
Gottlieb Receives Tenure
Roberta A. Gottlieb has been promoted to the rank of associate professor with tenure. Gottlieb (B.A., The Johns Hopkins University; M.D., The Johns Hopkins University School of Medicine), has been at TSRI since 1993, when she joined the Babior lab as a postdoctoral fellow. Gottlieb now directs research focusing on apoptosis (programmed cell death) in response to myocardial ischemia and reperfusion, with emphasis on mitochondrial alterations and the production of reactive oxygen species.

Anonymous Gift of $425,000 Endows Student Fellowship
The Kellogg School has received a gift of $425,000 to permanently endow a fellowship for a student in his or her first critical year of study. The fellowship, entitled the Bagel (pronounced "ba - jél") Fellowship, will fund a student in the graduate program every year in perpetuity beginning in 2004.

Burton to Speak in Faculty Lecture Series
Professor Dennis Burton will speak on "The Search for an HIV Vaccine" as part of the Faculty Lecture Series on Wednesday, November 12.
Other events in the 2003/2004 Faculty Lecture Series will include:
Professor Linda Sherman, "Using an Autoimmune Disease to Inform Immunotherapy," January 14;
Guest Scientist Kurt Wüthrich, "Viewing Proteins with NMR Eyes," January 28;
Professor Dale Boger, "Targeting Protein-Protein and Protein-DNA Interactions," March 10;
Professor David Nemazee, "Immunological Tolerance in B Lymphocytes," April 14;
Professor Carlos Barbas III, "Polydactyl Zinc Funder Proteins: Developing Strategies to Control and Discover Genes," May 12;
Associate Professor Benajmin Cravatt, "The Enzymatic Regulation of the Fatty Acid Amide Class of Neural Signaling Lipids, June 9.
All lectures will take place in the Timken Amphitheater, Green Hospital, at 5 PM. Receptions will follow in the Immunology Building Galleria.

Twenty-Six Medals in 2003 for Thorpe of TSRI Security
In 2003, 65-year-old Security Guard Karl Thorpe has racked up 26 medals in track and field meets across the country. His seven gold, fourteen silver, and five bronze medals are in sprinting events, in which he has run 50 meters in 7.04 seconds, 100 meters in 13.26 seconds, and 200 meters in 29.49 seconds. Thorpe placed 14th nationwide at a meet in June.

Educational Initiative Wins Communication Award
A science education project sponsored by TSRI and McDonalds Corp. won a Helios award from the Orange County chapter of the International Association of Business Communicators. The project, which involved creating educational tray liners aimed at elementary-school-age children distributed by McDonalds franchises, was led by Jason Socrates Bardi, Kevin Fung, and Denise Scalzo.

NWIS Workshop: "Understanding Personalities for Effective Communication"
The Network for Women in Science at TSRI (NWIS) is sponsoring a workshop, "Understanding Personalities for Effective Communication," on Wednesday, November 19 at noon in the Keck Amphitheater. Nancy S. Haller of Applied Psychometrics will speak on different communications styles using a Myers-Briggs framework. The second workshop in this series, "Effective Communication in Difficult Situations in the Workplace," will be held Wednesday, December 10.

Traffic Update
Sewer pipe construction continues in the area from Friday November 14 to Wednesday, November 26. At Salk Institute Road, one lane will be open to traffic, with flag persons at each end. Also, the ramp from La Jolla Village Drive to Gilman Drive will be closed for a portion of this time.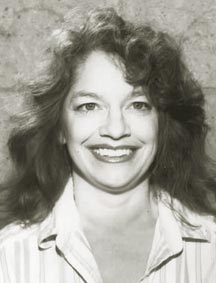 Associate Professor Roberta Gottlieb has received tenure.