A Report to Remember
TSRI's Scientific Report offers a comprehensive guide to research at the institute.
The Month in Pictures
From lectures to lab work, the TSRI campus provides fertile ground for science.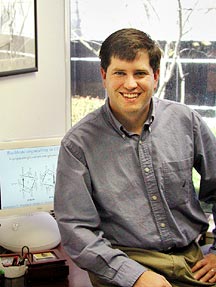 Proteins as Natural Products
Assistant Professor Philip Dawson is working to move forward the methodology of chemical protein synthesis.