New Study Should Speed Discovery of Gene Function
A study published in the journal Proceedings of the National Academy of Sciences should help scientists decide which mouse strains to breed in experiments aimed at mapping phenotypes to genes, greatly increasing the speed with which the function of genes are discovered.
Snapshot: Jane Eddleston
Meet a senior research associate who is investigating the biology of asthma and allergies.
Wriggers Awarded Sloan Foundation Fellowship
Assistant Professor Willy Wriggers has been awarded a Sloan Research Fellowship from The Alfred P. Sloan Foundation. The fellowships are awarded annually to recognize and support young scientists and scholars. Wriggers directs the Laboratory of Structural Bioinformatics, which models and determines 3D structures of large sub-cellular biological machines.
Zuniga Wins PEW Fellowship and Belgian Government Prize
TSRI Research Associate Elina Zuniga has obtained a competitive PEW Latin American Fellowship to receive postdoctoral training in the laboratory of TSRI Professor Michael Oldstone. She is also a recent winner of the Development Co-operation Prize from the Belgian for her work on the immunobiology of Trypasnosoma infection.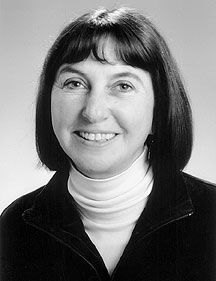 Recombination and the Antibody Repertoire
TSRI Associate Professor Ann Feeney studies the factors that control the development of T and B cell repertoire and establish diversity within it.
On Press:
Team Develops Method for Glycosylating Proteins