TSRI News
Faculty Promotions Announced
Faculty promotions were announced at a recent meeting of the TSRI Board of Directors. Promotions included Helen Jane Dyson, who now holds the rank of full professor in the Department of Molecular Biology.
New Law Encourages Retirement Savings
Employees will be able to contribute more to their tax sheltered annuity accounts, beginning January 1 of next year.
TSRI Watch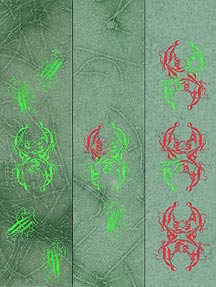 TSRI Scientists Discover Therapeutic Strategy for "Misfolding Diseases" Analogous to Alzheimer's Disease

Chemist Jeffery W. Kelly and his colleagues have uncovered a potentially useful strategy to treat the rare disease famililial amyloid polyneuropathy—an approach that may be generally useful for intervention in other amyloid diseases.