Three faculty members honored with endowed chairs
The endowments will fuel innovative research for several noted scientists at Scripps Research.
April 28, 2021
---
LA JOLLA, CA—In recognition of their scientific leadership and breakthroughs that have opened new possibilities for treating disease, Scripps Research professors Donna Blackmond, PhD, Marisa Roberto, PhD, and Xiang-Lei Yang, PhD, have been honored with endowed chairs.
Such endowments help ensure that chairs and their research teams have the flexibility and resources to continue pursuing the most interesting, high-impact ideas.
"These respected scientists embody the research excellence Scripps Research is known for," says Peter Schultz, PhD, president and CEO of Scripps Research. "Their laboratories continue to inspire new ways of solving serious challenges in health and medicine."
John C. Martin Endowed Chair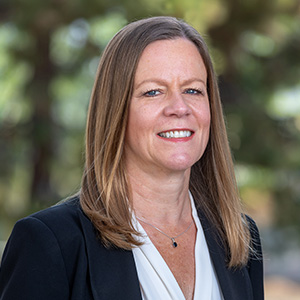 Donna Blackmond has been named to the John C. Martin Endowed Chair in Chemistry, an endowment established just prior to Martin's unexpected passing in March 2021.
Blackmond, who also serves as chair of the Department of Chemistry on the California campus, is named to the role as a testament to her impactful work in reaction kinetics and prebiotic chemistry.
A Scripps Research board member and global health pioneer, Martin created the endowed chair to support exceptional science that addresses human disease. "There are few people who have had as significant of a scientific and humanitarian impact as John Martin, and we are honored to have this opportunity to commemorate his legacy," Schultz says.
Schimmel Family Chair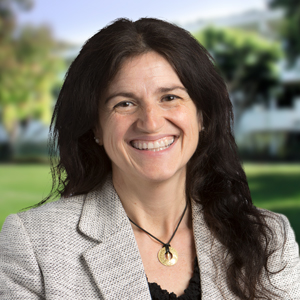 Marisa Roberto is named the inaugural Schimmel Family Chair. Roberto, who serves as vice chair of the Department of Molecular Medicine, has vastly expanded scientific understanding of the brain's role in alcohol use disorder and addiction. Using innovative, multidisciplinary research techniques, Roberto's discoveries are revealing new therapeutic targets and approaches for helping people heal from drug dependence and prevent relapse.
"We are pleased that a woman of the character, passion and achievements of Professor Marisa Roberto will serve as the first recipient of this endowed chair," says Paul Schimmel, PhD, a professor in the Department of Cell and Molecular Biology on Scripps Research's Florida campus. Schimmel and his wife, Cleo, established the new endowment. "Through this endowment, we look forward to supporting equally accomplished scientists for years to come."
Ernest W. Hahn Chair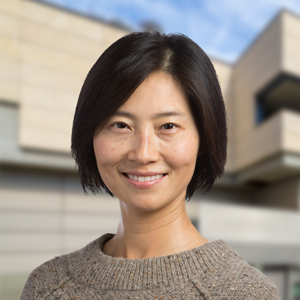 Xiang-Lei Yang is named to the Ernest W. Hahn Chair. Yang is a professor in the Department of Molecular Medicine whose discoveries have shed new light on a vast number of diseases and medical conditions, form cancer to neurological disorders. Much of Yang's research focuses on enzymes known as aminoacyl-tRNA synthetases, which she has found play many critical roles in the body beyond their well-known function of helping create proteins.
The late Ernest Hahn was a longtime supporter of Scripps Research, where he served as a board member for many years and made numerous philanthropic gifts. He and his wife, Jean, established the Ernest W. Hahn Chair in 1984, with the goal of advancing critical scientific research that improves human wellbeing.  
"These endowed chairs not only recognized the faculty who hold them but honor the legacy of the donors in perpetuity," says Jamie Williamson, PhD, executive vice president of research and academic affairs at Scripps Research. "We are so fortunate to have two new chairs from our benefactors and colleagues, John Martin and Paul Schimmel, as a fitting tribute to their lasting impact on the institute."
---
For more information, contact press@scripps.edu See More News