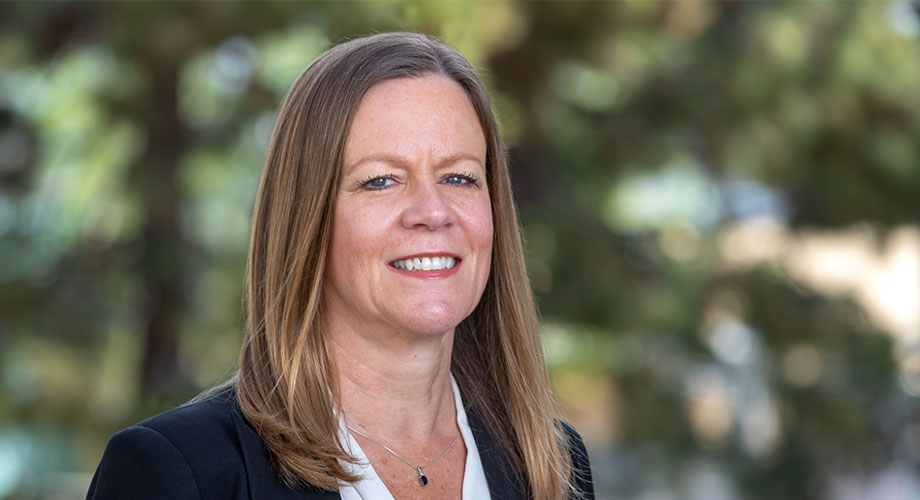 Scripps Research chemist Donna Blackmond elected to National Academy of Sciences
Blackmond's discoveries have propelled drug development and shed new light on complex chemistry that exists in the natural world.
April 28, 2021
---
LA JOLLA, CA—Donna Blackmond, PhD, a renowned Scripps Research professor who has expanded the world's understanding of the chemistry of life, has been elected to the National Academy of Sciences in recognition of her "distinguished and continuing achievements in original research."
Blackmond, who joined Scripps Research in 2010, also serves as chair of the Chemistry Department on the California campus.
Among her many accomplishments, Blackmond pioneered the development of a technique called Reaction Progress Kinetic Analysis, or RPKA, a method for streamlining chemical reactions that is now becoming an industry-wide standard for pharmaceutical research and development. In addition, Blackmond's groundbreaking work on the molecular geometry that exists in the building blocks of the natural world—a property known as "chirality"—has implications ranging from designing effective therapeutics to the very origins of life on earth. 
"Donna has made extraordinary contributions to chemistry and science at large," says Scripps Research President and CEO Peter Schultz, PhD. "This well-deserved recognition places her among an elite group of scientists and the Institute is proud to have Donna on our faculty. We congratulate her on this well-deserved honor."
Blackmond earned her doctorate in chemical engineering from Carnegie Mellon University in 1984 and began her career as a professor of chemical engineering at the University of Pittsburgh. She was recruited to the pharmaceutical company Merck in the early 1990s to lead a new reaction engineering effort in the development of anti-HIV treatments known as protease inhibitors. From there, she moved on to academic positions in Germany and the U.K. prior to coming to Scripps Research.
"It is truly an honor to be recognized by the National Academy of Sciences, especially given that my formal education is in engineering," says Blackmond. "The time I spent at Merck was the defining experience for my future research in organic chemistry. Now, working with my organic chemistry colleagues at Scripps Research is like being a kid in a candy store. I am so grateful for the support and collaboration I receive from them and from colleagues at all the other institutions who have played an instrumental role in my career. In particular, I want to acknowledge the support of the late John C. Martin, who also was an engineer and a chemist."
Blackmond was recently named to the John C. Martin Endowed Chair in Chemistry at Scripps Research, an endowment established just prior to Martin's unexpected death in March 2021. Martin, a global health leader and former head of Gilead Sciences, was a Scripps Research board member and strong advocate of Blackmond's work.
Throughout her career, Blackmond has received numerous honors and awards, including receiving the Max-Planck Award for Outstanding Women Scientists, the IUPAC Award for Distinguished Women in Chemistry and Chemical Engineering, election to the National Academy of Engineering in 2013 and election to the American Academy of Arts and Sciences in 2016. She was elected to the German National Academy of Sciences Leopoldina in 2020.
The National Academy of Sciences is a private, nonprofit institution that was established under a congressional charter signed by President Abraham Lincoln in 1863. It recognizes achievement in science by election to membership, and—with the National Academy of Engineering and the National Academy of Medicine—provides science, engineering, and health policy advice to the federal government and other organizations.
"I am pleased to welcome all of our new members, and I look forward to engaging with them in the work of the National Academies," says National Academy of Sciences President Marcia McNutt. 
Those elected this year bring the total number of active members to 2,461 and the total number of international members to 511. International members are nonvoting members of the Academy, with citizenship outside the United States.
---
For more information, contact press@scripps.edu See More News