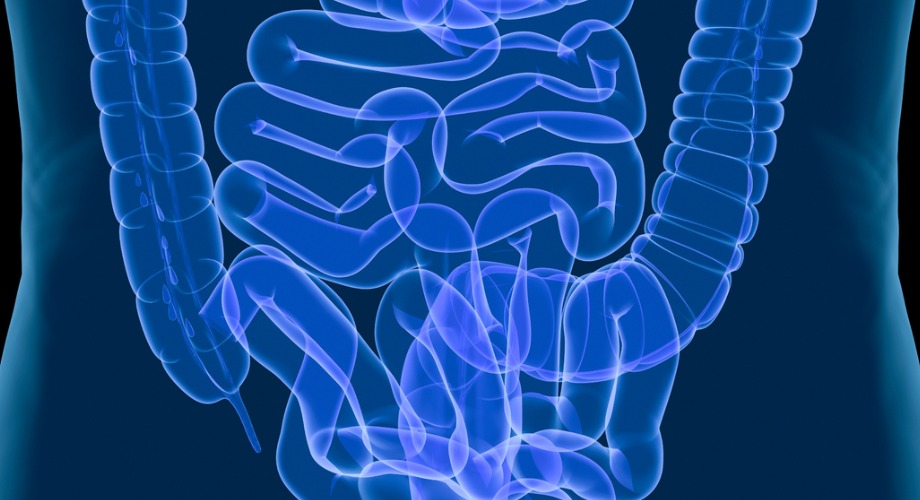 In pivotal phase 3 trial, ozanimod demonstrates a clear benefit among patients with moderate-to-severe ulcerative colitis
The drug, developed at Scripps Research, recently gained U.S. and European regulatory approval for the treatment of multiple sclerosis; it is also being studied for Crohn's disease.
June 04, 2020
---
LA JOLLA, CA — An immune-modulating therapy invented at Scripps Research has produced encouraging results in a phase 3 clinical trial of adults with moderate-to-severe ulcerative colitis. The drug, ozanimod, which is being developed by Bristol Myers Squibb under the name Zeposia, gained FDA approval earlier this year for multiple sclerosis.  
Bristol Myers Squibb this week announced the positive results from its pivotal clinical trial for ulcerative colitis, saying ozanimod demonstrated a consistent clinical benefit among patients who took the once-daily oral therapy for 10 weeks and 52 weeks.
In the randomized and blinded clinical study, more than 600 patients taking ozanimod were compared with more than 300 patients on placebo. A far higher share of patients who took ozanimod for 10 weeks experienced remission, meaning that symptoms decreased to the point that they were mostly absent or gone. At week 52, patients on the drug also maintained their remission at a higher rate. In addition, the study met secondary endpoints for clinical response—noting a marked decrease in disease activity—and endoscopic improvement, which refers to healing of the mucosal tissue in the colon and rectum.
"Results like this are gratifying to see, both for the medical community and for patients around the world who are in need of better options to manage this unpredictable disease," says Hugh Rosen, MD, PhD, who invented ozanimod along with fellow Scripps Research professor Edward Roberts, PhD, and their laboratory colleagues. "Based on the outcome of this pivotal trial, I am confident this approach will make a real difference for patients."
Results inspire confidence
Bristol Myers Squibb said the study's favorable outcomes were "highly statistically significant," with a P value of less than 0.0001. A P value, or probability value, reflects confidence in the study's results, based on the data collected. For clinical trials, value of less than 0.05 is considered clinically important, reflecting 95 percent confidence that a drug works. A value of 0.001, as was produced in this study, means the drug effectively met its goals with a confidence rate exceeding 99.99 percent.
That's promising for the estimated 750,000 people in North America who have ulcerative colitis, according to the National Institutes of Health. Ulcerative colitis is a relapsing, chronic disease of the large intestine, in which the lining of the colon becomes inflamed and develops tiny open sores, or ulcers. Symptoms can include abdominal pain, bowel urgency, diarrhea and blood in the stool.
Ulcerative colitis, part of a group of conditions known as inflammatory bowel diseases, is the result of the immune system's overactive response. Ozanimod works by acting on certain types of immune cells called lymphocytes that are centrally involved in the autoimmune attack on the large intestine. It binds to receptors on the cells' surface, diminishing the immune attack.
Ozanimod is also in late-stage clinical trials for the treatment of Crohn's disease, another type of inflammatory bowel disease. While ulcerative colitis affects the colon and rectum, Crohn's disease may act on any part of the gastrointestinal tract and also affect the entire thickness of the bowel wall.
Novel IBD treatment already FDA-approved for multiple sclerosis
Ozanimod recently gained regulatory approval in the U.S. and the European Union as a first-line treatment of adults with relapsing forms of multiple sclerosis, and it hit the market in June 2020. Multiple sclerosis is also caused by an overreaction of the immune system.
The fundamental discoveries that led to ozanimod were reported by Rosen, Roberts and their Scripps Research colleagues in a series of papers from 2002 to 2008. In 2009, Scripps Research licensed ozanimod to biotechnology startup Receptos, which Celgene purchased in 2015 for $7.2 billion. Celgene was acquired by Bristol Myers Squibb in 2019.
Additional molecules developed by Rosen and Roberts at Scripps Research are currently in phase 2 clinical trials for major depressive disease and anxiety, and phase 1 studies for treatment of autism.
---
For more information, contact press@scripps.edu See More News