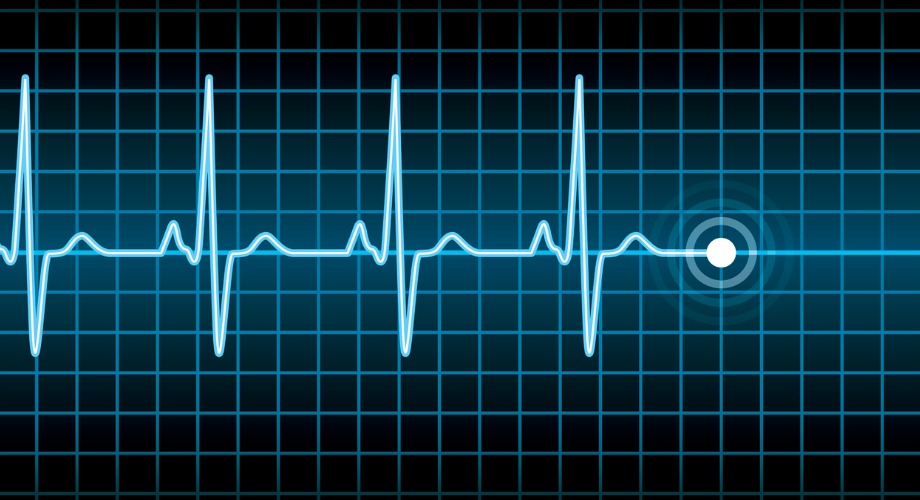 As fitness wearables near ubiquity, resting heart rate poised to become 'vital sign of the digital age'
The largest-ever study of its kind shows that resting heart rate varies widely between individuals and holds potential as a rich source of personal health information.
February 05, 2020
---
LA JOLLA, CA — If you wear a smart watch or fitness tracker, you're likely capturing an important but currently underused vital sign—resting heart rate—that soon may serve as a valuable window into your health, according to new study by the Scripps Research Translational Institute.
In a heart study of unprecedented scale, researchers evaluated the resting heart rate of more than 92,000 individuals for over 32 million cumulative days using de-identified data from wrist-worn devices. The scientists found that average resting heart rate varied widely between individuals, with norms that differed by up to 70 beats per minute. Less than 10 percent of the variability could be attributed to expected factors such as age, sex, body mass index or daily sleep duration. However, for individuals, resting heart rate was much more consistent over the two-year study period, with infrequent episodes outside of their norms.
The research appears in the Feb. 5 issue of PLOS ONE.
"It was surprising to see how vastly different 'normal' looked for different people," says first author Giorgio Quer, PhD, senior staff scientist at Scripps Research at director of artificial intelligence at Scripps Research Translational Institute. "The data shows us that a person's resting heart rate may be a uniquely individualized measure of their health, with potential value for early detection of important physiologic changes."  
Today, heart rate is typically checked at doctor's appointments or before surgery, but these measurements capture only a brief moment in time and rarely prompt medical action unless they fall well outside a normal range for large patient populations. Yet the population norms, such as those determined by the National Health and Nutrition Examination Survey, are based on isolated heart readings taken in health clinics from thousands of people. 
"Wearable sensor technologies allow us to measure resting heart rates continuously and over the long term, which simply hasn't been feasible with conventional electrocardiogram equipment," says Quer.
Quer notes that the accuracy of sensors used in today's commercial wearable devices is similar to standard ECG monitoring equipment. Considering that more than one in five U.S. adults own and use wearables to monitor fitness and health, individual heart tracking has the potential to allow cardiac screening at an extraordinary scale while also reducing geographical and economic burdens in health care.
The retrospective study explored the largest-ever dataset of longitudinal daily resting heart rate, gathered from 92,457 U.S. adults who routinely wore their device for at least 20 hours per day. In addition to the key finding that individual norms vary widely, the researchers noticed a seasonal trend: as a population, resting heart rate peaked in the first week of January, and then decreased to a yearly minimum at the end of July. The study also found that among individuals, resting heart rate remained fairly consistent all year, with the greatest variability seen among those who were underweight or overweight.  
"When paired with machine learning tools that can quickly identify clinically important patterns, wearable technologies could become an irreplaceable asset for managing health," Quer says. "A long-term view of changes in an individual's resting heart rate may prove to be a rich source of information not only for evaluating cardiovascular health, but also lung health, reproductive health, infectious disease detection and possibly more."
Day-to-day increases in individual resting heart rate are associated with infections, asthma and menstrual cycle phases, while changes that occur gradually over months may be a reflection of decreased fitness or emergence of a chronic disease.
The researchers recognized that their study has limitations—notably, that the study population, while unprecedented in size, was comprised of people who own a wearable device and thus are unlikely representative of the country's total socioeconomic and demographic diversity.
Nonetheless, the researchers conclude that daily resting heart rate "could be the first true, individualized digital vital sign, as it is only now possible to measure thanks to wearable sensor technologies."   
Authors of the study, "Inter- and intraindividual variability in daily resting heart rate," are Giorgio Quer, Pishoy Gouda, Michael Galarnyk, Eric J. Topol and Steven R. Steinhubl. This research was supported in part by funding by the National Institutes of Health's National Center for Advancing Translational Sciences (grant UL1TR001114).
---
For more information, contact press@scripps.edu See More News