Scripps Research mourns the loss of star immunologist and exemplary mentor Wendy L. Havran, PhD
January 23, 2020
---
LA JOLLA, CA — Wendy L. Havran, PhD, a longtime Scripps Research professor whose groundbreaking immunology research revealed important mechanisms involved in wound healing, died in the early hours of Monday, January 20 due to complications following a heart attack. She was 64.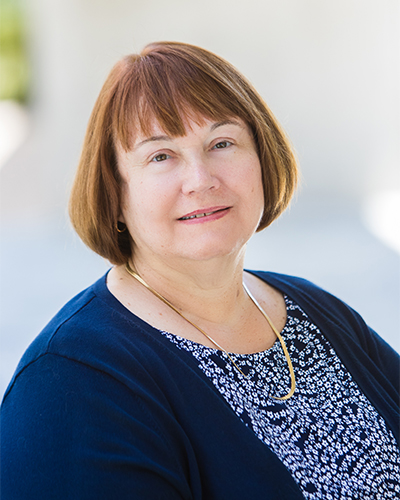 "The entire Scripps Research community is stunned and saddened by this tragic loss," said Jamie Williamson, PhD, executive vice president of Research and Academic Affairs at Scripps Research. "Wendy not only made significant contributions to the field of immunology and wound healing, but she inspired countless Scripps Research graduate students and postdocs through her enthusiastic mentorship spanning nearly three decades."  
Havran, who also served as associate dean of the Skaggs Graduate School of Chemical and Biological Sciences, joined Scripps Research in 1991 after winning a prestigious Lucille P. Markey Scholar in Biomedical Science grant. She was a pioneer in the field of gamma-delta T cells—immune cells that play a key role in wound healing—resulting in several major discoveries that she and her colleagues were working to translate into medical treatments for the skin and intestines.
For all of her acclaim as an immunologist, Havran also was highly noted for her ability to train the next generation of scientists and teach them how to become effective mentors in their own right. In 2002, she founded Scripps Research's Summer Immunology Internship Program for undergraduates and directed the program from 2004 to 2006. Recently, she was named the 2018 Outstanding Mentor by the Society of Fellows, a postdoctoral organization at Scripps Research, with two dozen letters of support from current and former trainees.
"Mentoring is one of the best parts of the job," Havran said when receiving the award.
Havran was born in Houston, Texas, on September 1, 1955. She attended Duke University, graduating with a Bachelor of Science in zoology. It was there that she found her love for studying the workings of the immune system. "It just clicked, and there was no going back," she said in a profile article that appeared in The Scientist last year.
She went on to earn a doctorate in immunology from the University of Chicago, where she worked in the lab of Frank Fitch, MD, PhD, and published the first of many papers that would appear in the prestigious journal Nature.
For her postdoctoral studies, Havran joined the University of California, Berkeley lab of James P. Allison, PhD, who later won the 2018 Nobel Prize jointly with Japanese immunologist Tasuku Honjo, MD, PhD, for the discovery of cancer therapies that stimulate the immune system to attack tumor cells. Havran and Allison remained close friends following her postdoc; she was thrilled to travel to Stockholm to see Allison awarded the Nobel Prize, and again to see him featured in the documentary film, "Breakthrough," which premiered in 2019.
Throughout her remarkable career, Havran often disrupted prevailing theories for how the immune system worked to heal the body. For example, prior to a key study she published in Nature in 1990, dermatologists were convinced that there were no T cells in the skin. She proved otherwise.
In addition to her leadership roles at Scripps Research, Havran served as an adjunct professor of dermatology for the University of California, San Diego. She also proudly served as a member of the American Association of Immunologists, which awarded her with a Distinguished Service Award in 2018 and named her as a 2019 Distinguished Fellow, and she was on the advisory board for the journal Science Immunology.  
Havran, who lived in the North Park neighborhood of San Diego, is survived by her father George Havran; sisters Lisa McKissick (John) and Laurie Nelson (Mark); nieces Mara and Alisa Nelson and Galina McKissick; and nephews Philip Nelson and Matthew McKissick.
---
For more information, contact press@scripps.edu See More News