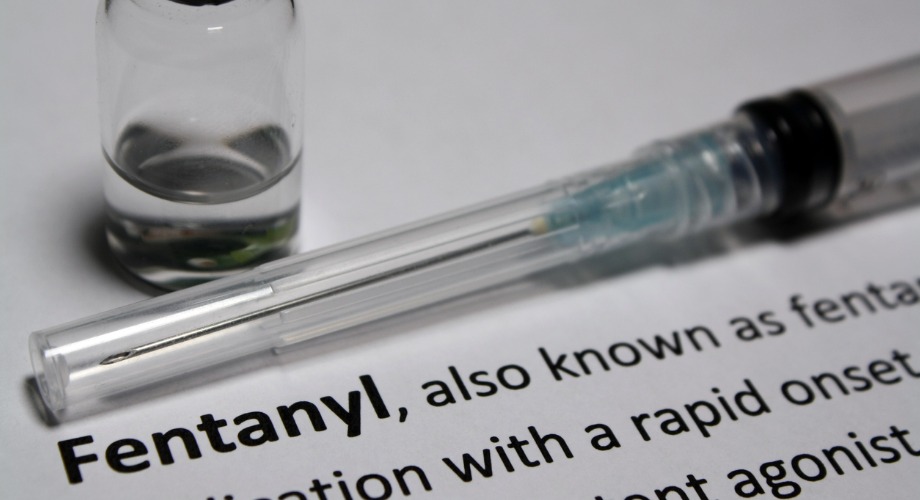 Broadly neutralizing antibody prevents lethality from fentanyl class of synthetic opioids
Scripps Research scientists develop a first-ever monoclonal antibody that can mitigate the effects of fentanyl and carfentanil, and overcome shortfalls of existing overdose-treatment options.
June 24, 2019
---
LA JOLLA, CA – Synthetic opioids such as fentanyls have become the leading cause of drug-related deaths in recent years—not only due to their extreme potency and addictive properties, which make overdoses more likely, but because current approaches to treating overdoses fall short.
In a breakthrough that appears in Journal of the American Chemical Society, scientists at Scripps Research developed experimental antibodies that block the lethal effects of synthetic opioids, preventing death. In a rodent study, the team found that their so-called "broadly neutralizing antibodies" worked against an array of fentanyls, including a notorious form known as "China White" and the most powerful of all fentanyls, carfentanil.
"The rise in synthetic opioid misuse and overdose has intensified the need for new and creative ways to both treat and counter the effects of these powerful drugs," says Kim Janda, PhD, chemistry professor at Scripps Research, who led the study.
A medication known as naloxone is most commonly used today as a "rescue" treatment for those who overdose on opioids. While naloxone generally works well in reversing heroin and prescription opioid-related overdose, it is less effective against fentanyl and especially carfentanil. 
Notably, the Scripps Research antibodies have a significantly longer half-life than naloxone, remaining active in the body for more than a week, which is tantamount as carfentanil persists in the body and "renarcotization" can occur after an initial dose of naloxone. Individuals treated for fentanyl overdose often remain hospitalized for extended periods of time, receiving multiple rounds of naloxone via infusion.
"Our proof-of-concept study gives us confidence in an antibody-based approach to block the effects of synthetic opioids, including those produced in clandestine laboratories," Janda says. "Monoclonal antibodies may be an effective route for treating synthetic opioid overdose, either in combination with naloxone or stand-alone."
Janda also sees potential applications in national defense. This is especially important with carfentanil, which is 100 times stronger than fentanyl and is classified as a chemical terrorist threat, he says. Although the drug has long been commercially available as a large-animal tranquilizer, it can be readily aerosolized and can be used in more sinister ways. Such was the case in a 2002 hostage crisis at a Moscow theater, which resulted in 125 deaths.
Also, because of carfentanil's perilous potency, drug enforcement officers and drug-sniffing canines are at risk when encountering the drug, Janda says.
A broadly neutralizing antibody to counter carfentanil's effects could save lives in either scenario.
As a next step, Janda is looking to translate his lab's recent discoveries into a human-antibody-based vaccine. Janda's laboratory will be advancing the research in partnership with Cessation Therapeutics Inc., a San Diego-based biotech company that has licensed the technology.
Additional authors of the study, "Monoclonal Antibodies for Combating Synthetic Opioid Intoxication," include Lauren C. Smith, Paul T. Bremer, Candy S. Hwang, Bin Zhou, Beverly Ellis and Mark S. Hixon. All are affiliated with Scripps Research. Bremer also is employed as director of R&D for Cessation Therapeutics, and Hwang is also affiliated with Southern Connecticut State University.
---
For more information, contact press@scripps.edu See More News