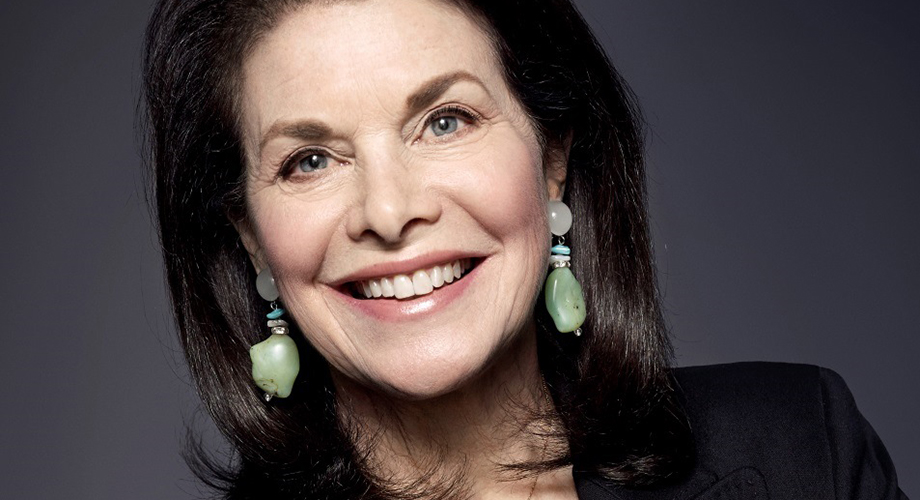 Sherry Lansing, trailblazing studio executive, joins the Board of Directors at The Scripps Research Institute
Former film executive Sherry Lansing, who led Paramount and Fox motion picture studios, has been named to the Board of Directors at The Scripps Research Institute. 
May 16, 2018
---
Among her current priorities as an advocate and philanthropist is the acceleration of cancer research. She is a co-founder of the Stand Up To Cancer initiative, which funds and facilitates patient-focused, collaborative cancer research.
"We are honored to have Sherry join our Board," says Peter Schultz, president and CEO of The Scripps Research Institute. "She brings leadership, focused energy and a passion for improving the lives of people affected by cancer. She recognizes the inroads we are making here and will be a great help in pursuing our mission of developing innovative medicines to improve human health."
Lansing became the first woman to head a major film studio when she took on the role of president at 20th Century Fox in 1980. In 1992, she became chair and CEO of Paramount Pictures, guiding the company to enormous creative and financial success. During her nearly 30-year career, Lansing led the production, marketing and distribution of more than 200 films, including Academy Award winners Forrest Gump, Braveheart, and Titanic.
After retiring from Paramount Pictures in 2005, she established the Sherry Lansing Foundation, dedicated to funding and raising awareness for cancer research, health, public education and encore career opportunities. She serves on the University of California Board of Regents and the Independent Citizens' Oversight Committee of the California Institute for Regenerative Medicine, as well as on the boards of the Carter Center, the Albert and Mary Lasker Foundation, the Entertainment Industry Foundation, the W.M. Keck Foundation, and the Pacific Council on International Policy.
Lansing graduated cum laude with a Bachelor of Science degree from Northwestern University.
---
For more information, contact press@scripps.edu See More News