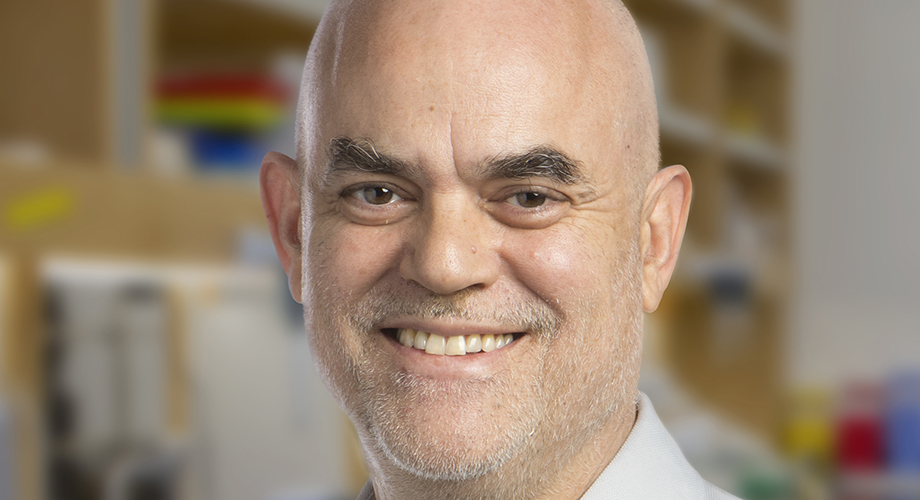 Scripps Research chemist receives prestigious Royal Society of Chemistry Award
Floyd Romesberg, PhD, professor at The Scripps Research Institute, has won the 2018 Royal Society of Chemistry (RSC) Bioorganic Chemistry Award for his ground-breaking contributions to the expansion of the genetic alphabet. Romesberg will receive £2000, a medal and will conduct a lecture tour in the United Kingdom.
May 08, 2018
---
Romesberg's work supports the development of new molecules that add to the genetic code. His recent studies have expanded the natural library of four DNA bases to include two artificial bases. This advance in bioorganic chemistry and synthetic biology has fueled new research to produce unnatural proteins and semi-synthetic organisms for use in drug development.
"I am honoured to receive the RSC Bioorganic Chemistry Award," says Romesberg. "As an undergraduate and graduate student, my studies were focused strictly on chemistry, especially physical organic chemistry, but as a postdoctoral student working in the lab of Peter Schultz (now Scripps Research president and CEO) at UC Berkeley, I got a glimpse of how addressing biological problems really benefits from the rigor of physical organic approaches, and I have strived to maintain the same rigor in my independent career.
"My group's work to develop a third base pair and deploy it in DNA in a living cell began in 1998. The project most recently culminated with the demonstration that our unnatural base pair not only can be replicated and maintained in the genome of bacteria, but also that bacteria can be used in an unnatural codon to produce proteins with more than the 20 natural amino acids, work which truly exemplifies what can be achieved by combining chemistry and biology."
RSC awards also acknowledge the importance of teamwork across the chemical sciences, and the abilities of individuals to develop successful collaborations. According to Robert Parker, PhD, chief executive of the Royal Society of Chemistry:
"The chemical sciences are vital for the wellbeing of our world and chemical scientists help to change people's lives for the better. That's why we're so proud to celebrate the innovation and expertise of our community through our Prizes and Awards.
"This year's inspiring and influential winners come from a range of specialisms, backgrounds, countries and communities. Each has done their bit to advance excellence in the chemical sciences – to improve the lives of people around the world now and in the future."
---
For more information, contact press@scripps.edu See More News