Scripps Research Ranks No. 1 in Innovation Influence
---
---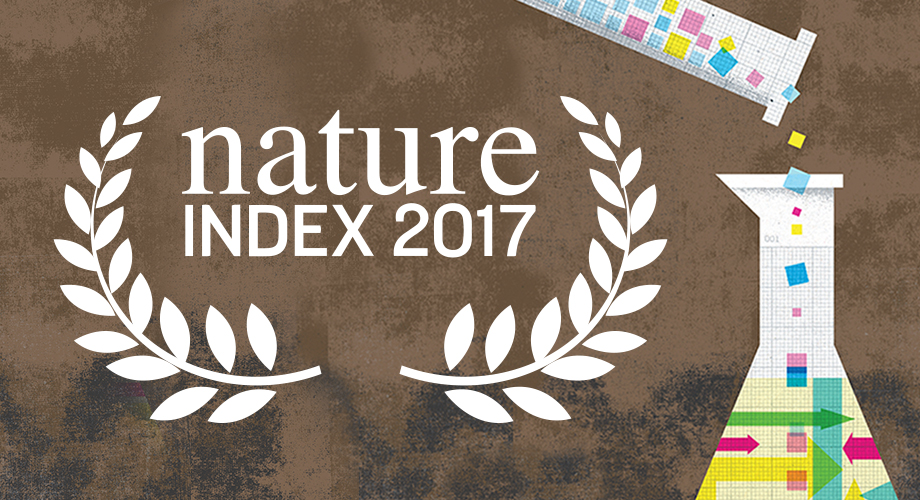 The Scripps Research Institute (TSRI) is the most influential research institution in the world, according to the Nature Index 2017 Innovation supplement, which sheds light on the impact of academic research on innovation. The ranking, released today by the journal Nature, analyzes data about research quality and the broad influence it has on inventions.
"This new ranking underscores the worldwide impact of TSRI scientists, who share a common goal of improving public health through scientific discovery, and, importantly, improving the way we make those discoveries," said Jamie Williamson, TSRI's Executive Vice President for Research and Academic Affairs. "We are proud to be recognized for the profound influence our science has had on other researchers and laboratories around the world."
The Normalized Lens Influence Metric used by the Nature Index measures the influence an institution's research has had on innovation by calculating the citations of its research articles in patents owned by third parties, rather than those owned by institutions themselves.

According to this metric, TSRI ranks number one, above other internationally renowned research institutes such as the Rockefeller University in New York, the Massachusetts Institute of Technology and Stanford University.

"This analysis comes at a time when following the transfer of scientific knowledge into industry and the economy is a growing priority for governments and research funding agencies, said David Swinbanks, founder of the Nature Index. "For them, the need to demonstrate that publicly funded science is being used for society's benefit is paramount,"

A key metric in this ranking is publications. More than 40 percent of all TSRI's natural science articles appear in the Nature Index. The average across the 200 institutions listed is 21.9 percent.

TSRI scientists are also active in developing their own innovations, with more than 1,000 patents and seven FDA approved drugs to their credit. Additionally, the Institute's recent alliance with the California Institute for Biomedical Research (Calibr) adds translational research to its capabilities, enabling a new bench-to-bedside model that will accelerate the translation of basic scientific discoveries into critically-needed new medicines for unmet medical needs.
---
For more information, contact press@scripps.edu See More News