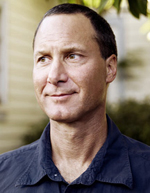 Two San Diego research groups named to Stand Up To Cancer Dream Team to pioneer personalized medicine approach to treating melanoma
Two groups of San Diego researchers—one from Sanford-Burnham Medical Research Institute and the other a collaboration between The Scripps Research Institute and Scripps Health—were named today as part of a new "Dream Team" to find innovative new ways to fight melanoma using a personalized medicine approach.
---
---
LA JOLLA, Calif., December 13, 2011 – Two groups of San Diego researchers—one from Sanford-Burnham Medical Research Institute and the other a collaboration between The Scripps Research Institute and Scripps Health—were named today as part of a new "Dream Team" to find innovative new ways to fight melanoma using a personalized medicine approach.
The Dream Team researchers will receive three years of funding from Stand Up To Cancer and the Melanoma Research Alliance. The newly funded project, which will receive a grant of $6 million, will not only explore a personalized medicine approach to treating metastatic melanoma, but may also lay the groundwork for fighting many other tumor and disease types.
"This is a test case to determine whether personalized medicine can become a reality. It's our hope to be able to treat a patient with melanoma based on that person's own molecular profile—an approach that's likely to be more effective and have fewer side effects than current treatments," said Kristiina Vuori, M.D., Ph.D., Sanford-Burnham's president and director of the Institute's National Cancer Institute-designated Cancer Center, who is leading one of the San Diego groups. "Most importantly, our approach may represent improved survival to this patient group that currently has limited treatment options."
Nicholas Schork, Ph.D., professor at Scripps Research, director of research at Scripps Health's Scripps Genomic Medicine, and director of bioinformatics and biostatistics at Scripps Translational Science Institute (STSI), shares the excitement about the project's potential. "This is big," he said. "Our group—which I will lead with investigator Ali Torkamani—will focus on developing quantitative methods to determine what information from a tumor matters for drug selection. How do you translate, say, the expression levels of 20,000 genes into insight into the best drug to use?"
Approximately half of all patients with metastatic melanoma have a cancer-causing mutation in a gene called BRAF, while the other half of patients have the normal, mutation-free version of the gene, known as BRAFwt. This Dream Team will be developing new treatments for patients with BRAFwt melanoma.
To do this, team members will compare BRAFwt and BRAF-mutant cells at the molecular level. Then, Vuori's group at Sanford-Burnham will compare their sensitivities to a carefully selected collection of chemical compounds that are already in the pharmaceutical pipeline—compounds that have the potential to become new melanoma medicines in a relatively short period of time. Schork, Torkamani, and colleagues will use statistical methods to match anomalies in tumors with individual drugs' effectiveness against them.
All this information will inform clinical trials that will determine whether this personalized approach significantly improves clinical outcome for patients with melanoma. According to the National Cancer Institute, one in 51 men and women will be diagnosed with melanoma of the skin during their lifetime. One person dies from melanoma every hour in the United States.
The new Dream Team—Stand Up To Cancer's sixth Dream Team, the first to target melanoma, and the first to partner with another foundation, the Melanoma Research Alliance—is led by researchers at the Translational Genomics Research Institute in Phoenix, Arizona, and the Barbara Ann Karmanos Cancer Institute in Detroit, Michigan. In addition to Sanford-Burnham, Scripps Research, and Scripps Health, the team also includes members from the Mayo Clinic, Michigan State University College of Human Medicine, Memorial Sloan-Kettering Cancer Center, Van Andel Research Institute, and The Biodesign Institute at Arizona State University.
Team advocates include Mark Gorman, J.D., National Coalition for Cancer Survivorship; Derrick Hall, president of Arizona Diamondback MLB League; Connie Mack, U.S. Senator, Ret.; and Jane Perlmutter, Ph.D., Gemini Group. Stand Up to Cancer's scientific partner is the American Association for Cancer Research.
About Sanford-Burnham Medical Research Institute
Sanford-Burnham Medical Research Institute is dedicated to discovering the fundamental molecular causes of disease and devising the innovative therapies of tomorrow. Sanford-Burnham, with operations in California and Florida, is one of the fastest-growing research institutes in the country. The Institute ranks among the top independent research institutions nationally for NIH grant funding and among the top organizations worldwide for its research impact. From 1999 – 2009, Sanford-Burnham ranked #1 worldwide among all types of organizations in the fields of biology and biochemistry for the impact of its research publications, defined by citations per publication, according to the Institute for Scientific Information. According to government statistics, Sanford-Burnham ranks #2 nationally among all organizations in capital efficiency of generating patents, defined by the number of patents issued per grant dollars awarded.
Sanford-Burnham utilizes a unique, collaborative approach to medical research and has established major research programs in cancer, neurodegeneration, diabetes, and infectious, inflammatory, and childhood diseases. The Institute is especially known for its world-class capabilities in stem cell research and drug discovery technologies. Sanford-Burnham is a nonprofit public benefit corporation. For more information, please visit www.sanfordburnham.org.
About The Scripps Research Institute
The Scripps Research Institute is one of the world's largest independent, non-profit biomedical research organizations. Scripps Research is internationally recognized for its discoveries in immunology, molecular and cellular biology, chemistry, neuroscience, and vaccine development, as well as for its insights into autoimmune, cardiovascular, and infectious disease. Headquartered in La Jolla, California, the institute also includes a campus in Jupiter, Florida, where scientists focus on drug discovery and technology development in addition to basic biomedical science. Scripps Research currently employs about 3,000 scientists, staff, postdoctoral fellows, and graduate students on its two campuses. The institute's graduate program, which awards Ph.D. degrees in biology and chemistry, is ranked among the top ten such programs in the nation. For more information, see www.scripps.edu. 
About Scripps Health
Founded in 1924 by philanthropist Ellen Browning Scripps, Scripps Health is a $2.3 billion nonprofit integrated health system based in San Diego, Calif. Scripps treats a half-million patients annually through the dedication of 2,600 affiliated physicians and 13,000 employees among its five acute-care hospital campuses, home health care services, and an ambulatory care network of physician offices and 23 outpatient centers and clinics.
Recognized as a leader in the prevention, diagnosis, and treatment of disease, Scripps is also at the forefront of clinical research, genomic medicine, wireless health care and graduate medical education. With three highly respected graduate medical education programs, Scripps is a longstanding member of the Association of American Medical Colleges. More information can be found at www.scripps.org.
About Stand Up To Cancer
Stand Up To Cancer (SU2C) — a program of the Entertainment Industry Foundation (EIF), a 501(c)(3) charitable organization — raises funds to accelerate the pace of groundbreaking translational research that will get new therapies to patients quickly. 
SU2C's "Dream Team" approach to funding translational cancer research enables scientists from different disciplines at research centers across the country and internationally to collaborate on projects geared toward getting new, less toxic treatments to patients as quickly as possible. Monies also support innovative cancer research projects that are often deemed "too risky" by conventional funding sources. Currently, more than 200 scientists from over 60 institutions are involved in SU2C-funded research projects — either as members of Dream Teams or as recipients of Innovative Research Grants. As SU2C's scientific collaborator, the American Association for Cancer Research, led by a prestigious SU2C Scientific Advisory Committee, provides scientific oversight, expert review of the research projects and grants administration. 
Members of the SU2C Executive Leadership Council include Katie Couric; the Entertainment Industry Foundation, represented by Board of Directors Chairperson Sherry Lansing (Founder of the Sherry Lansing Foundation), CEO Lisa Paulsen and Senior Vice President Kathleen Lobb; Rusty Robertson and Sue Schwartz of the Robertson Schwartz Agency; Pam Williams, partner at Laura Ziskin Productions; and nonprofit executive Ellen Ziffren. The late Laura Ziskin, a legendary film producer who executive produced the 2008 and 2010 SU2C telecasts, was also a co-founder of Stand Up To Cancer.
About the Melanoma Research Alliance
The Melanoma Research Alliance is a public charity formed under the auspices of the Milken Institute, with the generous founding support of Debra and Leon Black. It supports an international, cross-disciplinary group of biomedical researchers possessing clinical and scientific expertise to explore, identify and pursue innovative solutions to critical research questions, leading to better treatments and a cure for melanoma patients. Since its founding in 2007, MRA has become the largest private funder of melanoma research. For more information about MRA's research programs, visit www.melanomaresearchalliance.org
---
For more information, contact press@scripps.edu See More News