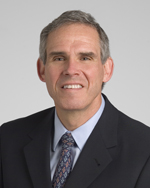 Scripps Receives $7.9 Million NIH Grant for Novel 'Disease in a Dish' Genomic Research into Finding Root Cause of Heart Attack
Researchers looking to find a root cause for heart attacks and coronary artery disease will soon begin using a novel investigative approach that borders on science fiction as they work toward the holy grail of American medicine: preventing the nation's No. 1 killer.
---
---
Study involves innovative combination of stems cells and genome editing
SAN DIEGO (July 1, 2011) – Researchers looking to find a root cause for heart attacks and coronary artery disease will soon begin using a novel investigative approach that borders on science fiction as they work toward the holy grail of American medicine: preventing the nation's No. 1 killer.
The National Institutes of Health (NIH) has awarded a $7.9 million grant to the Scripps Translational Science Institute (STSI) of San Diego and Sangamo BioSciences (NASDAQ: SGMO) of Richmond, Calif. to conduct the nation's first-ever, heart-based "disease in a dish" research. 
The study will involve the use of induced pluripotent stem cells (non-embryonic stem cells created from mature cell types, such as skin cells) to recreate participants' own heart artery-lining cells in a dish, along with genome editing technology aimed at potentially directing certain cells away from a disease state.
STSI is a major research initiative of the nonprofit Scripps Health system, in collaboration with The Scripps Research Institute, both of San Diego.
Medical research confirms that the human genome's 9p21 "gene desert" region, which everyone possesses, is strongly linked to people's risk of developing heart disease.  But researchers don't understand what takes place in this trouble spot that causes some people's cells to eventually become diseased.  This portion of genetic code is known as a "gene desert" because there are no genes in this region.
"We're trying to figure out for the first time how this region works and which other parts of the genome or genes it's interacting with to make some people's cells become diseased," said Dr. Eric J. Topol, the study's principal investigator and director of STSI. 
In the study, scientists will recreate artery-lining cells for two distinct patient groups, each totaling approximately 1,000 people. The first group includes those who already have coronary artery disease, which is a precursor to heart attack.  The second cohort comprises those who have lived to at least age 80 without any heart disease or other major illnesses. 
"We'll take people whose 9p21 region of the genome says they're at risk for coronary artery disease, and then compare the stem cells from that individual to a healthy elderly person who may also have risk in that region, but somehow doesn't have the disease," said Samuel Levy, the study's lead investigator and director of genomic sciences with STSI.  "The crux of our research is to figure out which genes, or which other parts of the genome, are interacting with the 9p21 region.  There are no genes in the 9p21 region, which is a big part of our challenge."
The "disease in a dish" heart study brings together two emerging research strategies that to date have largely developed separately – induced pluripotent stem cells to create relevant cells, and a sophisticated genome editing technology, which acts like scissors to cut and replace pieces of the genome.  The research will also leverage extensive data from genome-wide association studies.
"Genome editing allows us to do an experiment no one has ever tried – that is, if you change someone's genetics, can you make their cells revert away from acquiring a disease?" said Levy.  "Using zinc finger nucleases (ZFNs), that act like molecular scissors, we can actually take this risk region out of a person's genome and see what happens to his cells if that region is present or absent. This editing allows us to basically recreate the disease or take it away."
Scientists will take skin or blood cells from participants and reprogram them to create induced pluripotent stem cells, which have the capacity to become any cell type in the body.  These stem cells will then be transformed into three different types of heart artery-lining cells: smooth muscle cells, endothelial cells and cardio myocytes.
Researchers will characterize participants' artery-lining cell types as a way of trying to understand how someone with the 9p21 allele of risk ultimately goes on to acquire cells that are diseased.  Once scientists understand the cells' underlying biology, they'll employ a genome editing process using zinc finger proteins to cut the genome and replace parts of it with DNA with a different sequence.  This will enable researchers to decipher how this gene desert region functions.
Learning the root defect in the genome would open the door to potentially developing new drugs, or identifying existing ones that could help a person's cells revert away from the path of developing a heart attack or coronary artery disease later in life.
Scripps Health will supply the samples and provide the genomic characterization of the cells.  The Scripps Research Institute will create the induced pluripotent stem cells, under the leadership of chemical biologist Sheng Ding (who recently joined the Gladstone Institutes in San Francisco).  ZFN-mediated genome editing will be performed by Sangamo BioSciences under the supervision of lead investigator Fyodor Urnov.
According to Dr. Topol, this study will address the biggest deficiency in genomics today.  "We don't know the so-called functional genomics," he said.  "We only know there's this zip code in the genome that's a problem spot, but we don't know what's going on in this zip code of hundreds of thousands of letters.  We don't know which is the offending letter or group of letters. Genome editing will allow us to edit each one and analyze which ones are the culprits."
This "disease in a dish" approach to research has been employed with rare diseases in recent years, but the Scripps initiative marks the first time the combination of disease in a dish and genome editing are being applied for a common health condition. 
"You can't possibly test the full impact of someone's genetics by doing these experiments in mice," said Levy.  "A mouse's genome is radically different from a person's genome.  And people's genomes are radically different from one another.  In our research we'll be working internally on each person's genome to understand what's going on, which is unique and very exciting."
Scripps' NIH grant application included a proof-of-concept experiment in which scientists achieved transformation of Dr. Topol's blood cells into induced pluripotent stem cells.  Dr. Topol, who carries the 9p21 risk variant, is poised to be the first person ever to have his own heart-artery lining cells created and genomically edited.  "The idea of being able to see what my cells look like, both with and without my 9p21 risk locus, is like science fiction," Dr. Topol said.
This study is an extension of Scripps' leadership in heart care and research. Scripps recently broke ground on the $456 million Scripps Cardiovascular Institute (SCI), a center for innovation that will bring together top researchers, physicians and staff. SCI will incorporate leading-edge wireless technologies and individualized medicine for the best in patient care when it opens in 2015. Annually, more than 55,000 patients receive their cardiovascular care from Scripps, making it San Diego County's largest heart care provider. Scripps is the region's only cardiovascular program consistently recognized by U.S. News & World Report as one of the best in the country.
ABOUT SCRIPPS HEALTH
Founded in 1924 by philanthropist Ellen Browning Scripps, Scripps Health is a $2.3 billion nonprofit integrated health system based in San Diego, Calif.  Scripps treats a half-million patients annually through the dedication of 2,600 affiliated physicians and 13,000 employees among its five acute-care hospital campuses, home health care services, and an ambulatory care network of physician offices and 23 outpatient centers and clinics.  Scripps is also at the forefront of clinical research, genomic medicine, wireless health and graduate medical education.  With three highly respected graduate medical education programs, Scripps is a longstanding member of the Association of American Medical Colleges. More information can be found at www.scripps.org.  
ABOUT THE SCRIPPS RESEARCH INSTITUTE
The Scripps Research Institute is one of the world's largest independent, non-profit biomedical research organizations. Scripps Research is internationally recognized for its discoveries in immunology, molecular and cellular biology, chemistry, neuroscience, and vaccine development, as well as for its insights into autoimmune, cardiovascular, and infectious disease. Headquartered in La Jolla, California, the institute also includes a campus in Jupiter, Florida, where scientists focus on drug discovery and technology development in addition to basic biomedical science. Scripps Research currently employs about 3,000 scientists, staff, postdoctoral fellows, and graduate students on its two campuses. The institute's graduate program, which awards Ph.D. degrees in biology and chemistry, is ranked among the top ten such programs in the nation. For more information, see www.scripps.edu.
ABOUT SANGAMO BIOSCIENCES
Sangamo BioSciences, Inc. is focused on research and development of novel DNA-binding proteins as drugs for therapeutic gene regulation and modification.  The most advanced ZFP Therapeutic® development program is in a Phase 2b clinical trial for evaluation of safety and clinical effect in patients with diabetic neuropathy.  Sangamo also has a Phase 1 / 2 clinical trial and two ongoing Phase 1 clinical trials to evaluate safety and clinical effect of a treatment for HIV/AIDS as well as a Phase 1 trial of a treatment for recurrent glioblastoma multiforme.  Other therapeutic development programs are focused on Parkinson's disease, monogenic diseases, neuropathic pain and nerve regeneration.  Sangamo's core competencies enable the engineering of a class of DNA-binding proteins known as zinc finger DNA-binding proteins (ZFPs).  By engineering ZFPs that recognize a specific DNA sequence Sangamo has created ZFP transcription factors (ZFP TFs) that can control gene expression and, consequently, cell function.  Sangamo is also developing sequence-specific ZFP Nucleases (ZFNs) for gene modification.  Sangamo has established strategic partnerships with companies in non-therapeutic applications of its technology including Dow AgroSciences and Sigma-Aldrich Corporation. For more information about Sangamo, visit the company's website at www.sangamo.com.  ZFP Therapeutic® is a registered trademark of Sangamo BioSciences, Inc.
---
For more information, contact press@scripps.edu See More News