Connect with Scripps Research
Scripps Research offers many ways to learn about the remarkable science taking place in our labs and changing lives in the clinic. Below you will find a number of ways to connect with us, whether through our magazine, email newsletters or our social media channels.
Subscribe
Scripps Research Magazine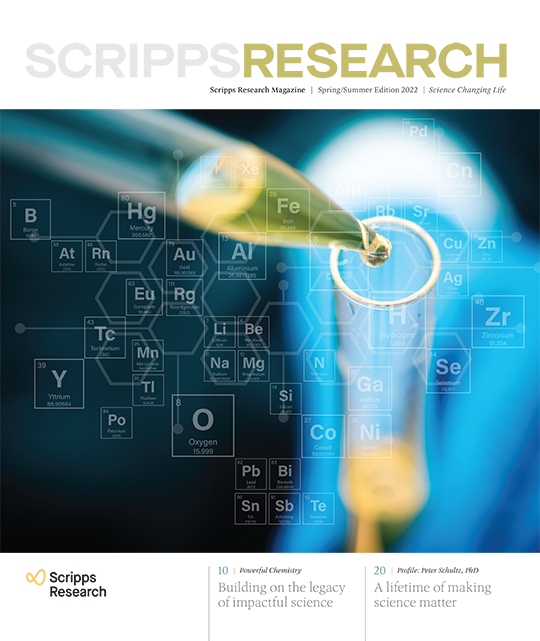 Monthly E-Newsletter
Don't miss a eureka moment! Get the latest research and event updates in our monthly e-newsletter.
Subscribe
---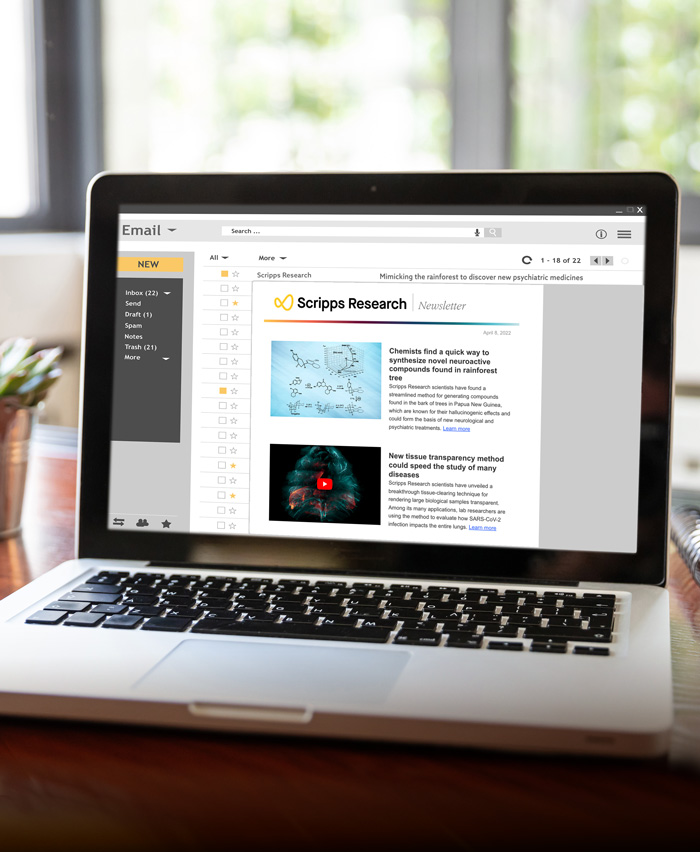 Scripps Research Podcast
Through engaging interviews with scientists, doctors and thought leaders from a variety of fields, PreSCRIPPSion Sound brings cutting-edge research to life in a way that's important to you. Join your host Drew Duglan for each intriguing episode. Find PreSCRIPPSion Sound on Apple and Google podcasts, SoundCloud, or simply click below.
View Current Episode
---
View All