Connect with Scripps Research
Scripps Research offers many ways to learn about the remarkable science taking place in our labs and changing lives in the clinic. Below you will find a number of ways to connect with us, whether through our magazine, email newsletters or our social media channels.
Subscribe
Scripps Research Magazine
Scripps Research Magazine
Scripps Research Magazine, formerly Endeavor, has been renamed to better represent our new branding and message of Science Changing Life. The excellence of our science and the impact it has on human lives stems from our enduring belief in infinite human progress.
Read Current Issue
---
View Archives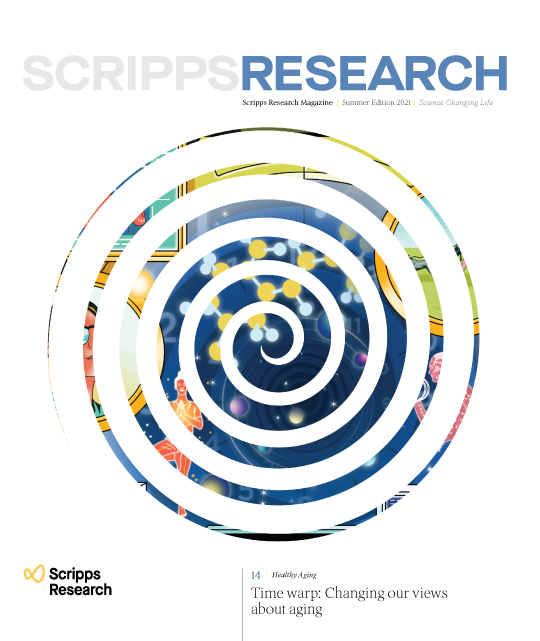 Monthly E-Newsletter
Don't miss a eureka moment! Get the latest research and event updates in our monthly e-newsletter.
Subscribe
---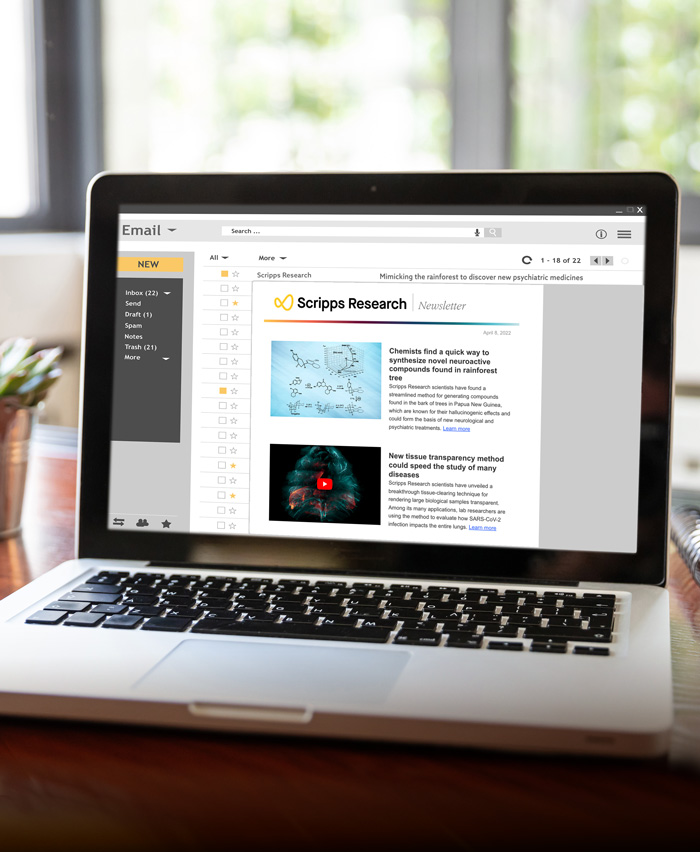 Scripps Research Podcast
Through engaging interviews with scientists, doctors and thought leaders from a variety of fields, PreSCRIPPSion Sound brings cutting-edge research to life in a way that's important to you. Join your host Drew Duglan for each intriguing episode. Find PreSCRIPPSion Sound on Apple and Google podcasts, SoundCloud, or simply click below.
View Current Episode
---
View All