Connect with Scripps Research
Scripps Research offers many ways to learn about the remarkable science taking place in our labs and changing lives in the clinic. Below you will find a number of ways to connect with us, whether through Endeavor magazine, email newsletters or our social media channels.
Endeavor Current Issue
The newly relaunched Endeavor, published three times a year, shares important information about Scripps Research, our impressive faculty and their science, and the vision of leadership that continues to drive the further growth and success of the institute.
Read Current Issue
---
View Archives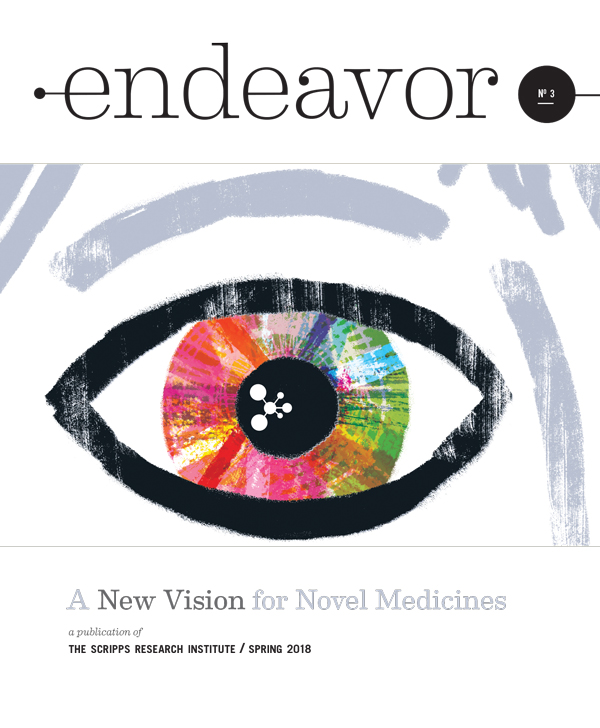 Monthly E-Newsletter
Don't miss a eureka moment! Get the latest research and event updates in our monthly e-newsletter.
Subscribe
---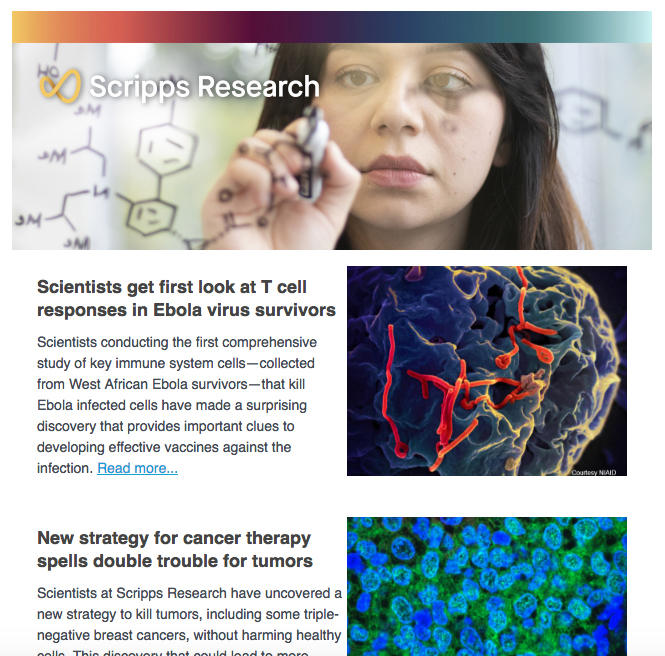 Scripps Research Podcast
Set in the heart of the La Jolla, California campus of Scripps Research, this podcast highlights fascinating areas of current research, explores relevant scientific career paths and discusses wider topics in science and technology. Join host Drew Duglan, a Scripps Research postdoctoral associate, for each intriguing episode.
View Current Episode
---
View All