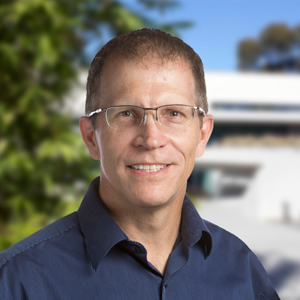 Michael Zwick, PhD
Email
---
Scripps Research Joint Appointments
---
Research Focus
My research focuses on antibodies and HIV vaccine design. We are developing strategies to elicit antibodies to HIV's membrane-embedded envelope glycoprotein spike (mEnv) including the membrane-proximal external region (MPER). By profiling the antibody and B-cell response to mEnv at the molecular level, we are identifying weaknesses on HIV that are susceptible to 'broadly neutralizing antibodies' (bnAbs). We then design new vaccine candidates that target these weaknesses, and look in the response for evidence of enrichment of the molecular patterns associated with each HIV bnAb.
Listed below are examples of past and ongoing activities in my lab:
ο antibody selection strategies
ο mRNA vaccine design
ο directed evolution of HIV mEnv

ο germline targeted vaccine approaches
ο described a novel mEnv liposome (MEL) nanoparticle vaccine platform
ο collaboration revealed the structure-function of Env & Gag on intact HIV virions
ο dissect mechanisms of HIV fusion inhibition by small molecules
ο discovered numerous HIV neutralizing antibodies
ο described HIV bnAbs to the MPER which also contact membrane phospholipids
ο described high Env copy number virus-like particles (hVLP) revealing insights into
HIV structure and biology
ο multidisciplinary studies in collaboration with other labs enables us to combine
virology, molecular biology, immunology, structural biology, bioinformatics, and
biochemistry to address compelling research questions that are relevant to
human health and disease
---
Education
Ph.D. (Molecular Biology), Simon Fraser University, Institute of Molecular Biology and Biochemistry, 1999
B.S. (Molecular Biology), University of British Columbia, Department of Biochemistry, 1992
---
Professional Experience
2013-2017 Associate Professor, Immunology and Microbial Science (IMS), Scripps Research
2004-2013 Assistant Professor, Immunology and Microbial Science (IMS), Scripps Research
---
Awards & Professional Activities
01/02 to 12/03 - Elizabeth Glaser Pediatric AIDS Foundation Scholarship Award; 07/01 - IAS Young Investigator Award (Travel Scholarship); 01/00 to 12/01 - Natural Sciences and Engineering Research Council of Canada Post-doctoral Fellowship (NSERC PDF); 09/98 - 12/98 Graduate Fellowship (SFU) 05/96 - 05/98 NSERC Post Graduate Scholarship (PGS B) 05/94 - 05/96 NSERC PGS A 05/92 - 08/92 Faculty of Medicine Summer Student Research Scholarship (UBC)
---
Selected References
Ingale J, Stano A, Guenaga J, Sharma SK, Nemazee D, Zwick MB & Wyatt RT (2016) High-density array of well-ordered HIV-1 spikes on synthetic liposomal nanoparticles efficiently activate B cells. Cell Rep. 15(9):1986-1999.

Leaman DP, Lee JH, Ward AB & Zwick MB (2015) Immunogenic display of purified chemically cross-linked HIV-1 spikes. J Virol. 89(13):6725-45.
Kim AS, Leaman DP & Zwick MB (2014) Antibody to gp41 MPER alters functional properties of HIV-1 Env without complete neutralization. PLoS Pathog. 10(7):e1004271.

Gach JS, Quendler H, Tong T, Narayan KM, Du SX, Whalen RG, Binley JM, Forthal DN, Poignard P & Zwick MB (2013) A human anitbody to the CD4 binding site of gp120 capable of highly potent but sporadic cross clade neutralization of primary HIV-1. PLoS One. 8(8):e72054.