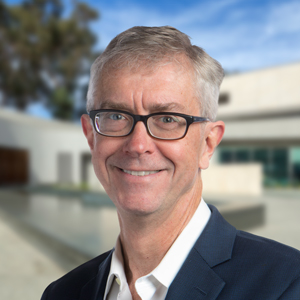 James Williamson, PhD
Email
---
Scripps Research Joint Appointments
---
Research Focus
RNA Structure and RNP-Assembly

The goal of my research program is to understand the structural role of RNA in mediating its many biological functions. We are interested in the 3-dimensional architecture of RNA, recognition of RNA by proteins, and the process by which RNAs fold into their complex structures. Experimentally, we apply a wide range of biochemical and biophysical methods to characterize specific model systems to obtain insights into how RNA structure contributes to RNA function.

Ribosome Assembly. We are using a multidisciplinary approach to study the dynamics of ribosome assembly, both in vitro and in cells. In order to measure the kinetics of ribosomal protein binding in vitro, we developed an isotope pulse-chase method using quantitative mass spectrometry. This approach allows us to measure the rate of ribosomal protein binding under a variety of conditions to interrogate the mechanism of assembly. In addition, we are using single molecule fluoresence methods, in collaboration with David Millar's laboratory, to measure cooperativity in ribosome protein binding using Fluorescence Correlation Spectrocopy. We are collaboratting with Clint Potter, Bridget Carragher and Ron Milligan's laboratory to determine the structure of ribosome assembly intermediates using time-resolved electron microscopy. Finally, we are using isotope pulse experiments in conjunction with quantitative proteomic mass spectrometry to monitor the dynamics of ribosome assembly in cells.
RNPs regulating C. elegans germline development. We are using a biochemical and structural biology approach to determine the structure of RNA-protein complexes that regulate stem cell differentiation in the model organism C. elegans. RNA binding proteins regulate many essential genes in this process by binding to 3'untranslated regions of the mRNA. We are using X-ray crystallography to determine the structures of these multicomponent ribonucleoprotein complexes to learn how they regulate gene expression.
Regulation of T-cell activation by RNA binding proteins. We are collaborating with Dan Salomon's laboratory to study how RNA binding proteins regulation the activation of T-cells. We are using a structural genomics approach to determine the structure of RNA binding proteins, protein-protein complexes, and RNA-protein complexes that are implicated in regulating T-cell activation.
Helicases involved in HIV Replication. We are studying a set of helicases that are implicated in the function of the HIV Rev protein, which is important for transport of unspliced viral mRNAs from the nucleus to the cytoplasm. Helicases are ATP-dependent RNA binding motors that are implicated in strand displacement and protein displacement reactions in many cellular processes, however, their specific role in HIV replication is not known. We are taking a biochemical and X-ray crystallographic approach to understand how these helicases participate in key steps of the life cycle of HIV.
---
Education
Ph.D. (Organic Chemistry), Stanford University, 1988
B.S. (Chemistry), Mount Union College, 1981
---
Professional Experience
2008-2017 Dean, Graduate & Postdoctoral Studies, Skaggs Graduate School of Chemical and Biological Sciences, Scripps Research
1998-2012 Professor, Molecular Biology, Scripps Research
2001-2008 Associate Dean, Chemistry Program, Skaggs Graduate School of Chemical and Biological Sciences, Scripps Research
1995-1997 Associate Professor, Department of Chemistry, Massachusetts Institute of Technology
1990-1995 Assistant Professor, Department of Chemistry, Massachusetts Institute of Technology
1988-1990 Postdoctoral Fellow with Dr. Thomas R. Cech, University of Colorado Boulder
---
Awards & Professional Activities
Fellow of the American Academy of Arts and Sciences, 2010
Associate Editor
, Annual Review of Biophysics and Biomolecular Structure
Board of Editors
, ACS Chemical Biology

Editorial Boards of
Chemistry and Biology,
RNA
,
Molecular Cell, Structure, Biopolymers, and BMC-Biology

---
Selected References
Anke M. Mulder, Craig Yoshioka, Andrea H. Beck, Anne E. Bunner, Ron A. Milligan, Clinton S. Potter, Bridget Carragher, and James R. Williamson, "Visualizing Ribosome Biogenesis: Parallel Assembly Pathways for the 30S Subunit", Science 330, 673-677 (2010).
Anne E. Bunner, Andrea Beck, and James R. Williamson "Kinetic Cooperativity in Escherichia coli 30S ribosomal subunit reconstitution reveals additional complexity in the assembly landscape. Proc. Natl. Acad. Sci USA 107, 5417-5422 (2010).
Christine Beuck, Blair R. Szymczyna, Donald E. Kerkow, Andrew Carmel, Linda Columbus, Robyn L. Stanfield, and James R. Williamson, "Structure of the GLD-1 Homodimerization Domain: Insights into STAR Protein-Mediated Translational Regulation", Structure 18, 377-389 (2010)
Blair R. Szymczyna, Rebecca E. Taurog, Mark J. Young, Jamie C. Snyder, John E. Johnson, and James R. Williamson, "Synergy of NMR, Computation, and X-ray Crystallography for Structural Biology", Structure 17, 499-507 (2009).
Megan Trevathan Talkington, Gary Siuzdak, and James R. Williamson, "Assembly Landscape of the 30S Ribosomal Subunit", Nature 438, 628-632 (2005).
---
Links