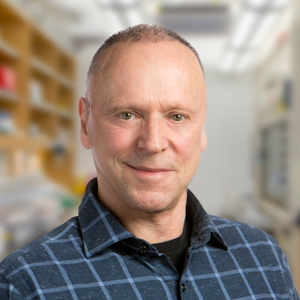 Friedbert Weiss, PhD
Email
---
Research Focus
Neurobiology of Drug and Alcohol Addiction

Work in our laboratory is concerned with the neurobiological basis of abnormal behavioral and brain functions relevant to human psychopathology with emphasis on the neural control of motivation and reinforcement. The majority of this work is directed at the understanding of the neuropharmcological, neurocircuitry, and molecular basis of drug and alcohol addiction including mechanisms that lead to the development of dependence and withdrawal states, drug craving, relapse as well as impairment in memory and cognitive function.
---
Education
Ph.D. (Biological Psychology), University of California, Santa Barbara, 1986
---
Professional Experience
2013-2017 Professor, Molecular and Cellular Neuroscience (MCN), Scripps Research
2000-2012 Professor, Molecular and Integrative Neurosciences (MIND), Scripps Research
1999-2005 Associate Professor with Tenure, Neuropharmacology, Scripps Research
1996-2002 Associate Adjunct Professor, Department of Psychiatry, University of California, San Diego
1997-1999 Associate Professor, Neuropharmacology, Scripps Research
1994-1997 Associate Member, Neuropharmacology, Scripps Research
1989-1993 Assistant Member, Neuropharmacology, Scripps Research
1988-1989 Visiting Scientist, Department of Pharmacology, Karolinska Institute
1986-1989 Postdoctoral Fellow, Preclinical Neuroscience and Endocrinology, Research Institute of Scripps Clinic
---
Awards & Professional Activities
Fellow: American College of Neuropsychopharmacology (ACNP); American Psychological Association (APA; Division 28: Psychopharmacology & Substance Abuse); NIDA MERIT Award, 2004; Editorial Board, Pharmacology, Biochemistry & Behavior; Field Editor, Addiction Biology
---
Selected References
Hao Y, Martin-Fardon R, Weiss F. Behavioral and functional evidence of mGlu2/3 and mGlu5 metabotropic glutamate receptor dysregulation in cocaine-escalated rats: Factor in the transition to dependence. Biological Psychiatry 68:240-248, 2010; PMCID: PMC2907426.
Martin-Fardon F, Zorrilla EP, Ciccocioppo R., Weiss F. Role of innate and drug-induced dysregulation of brain stress and arousal systems in addiction: Focus on corticotropin-releasing factor, nociceptin-orphanin FQ, and orexin/hypocretin. Brain Research Reviews 1314:145-161, 2010; PMCID: PMC2819635
Dayas, C.V., McGranahan, T.M., Martin-Fardon, R., Weiss, F. Stimuli linked to ethanol availability activate hypothalamic CART and orexin neurons in a reinstatement model of relapse. Biological Psychiatry 63:152-157, 2008
Dayas, C.V., Liu,X., Simms, J.A., Weiss, F. Distinct patterns of neural activation associated with ethanol seeking: Effects of naltrexone. Biol Psychiatry 61:979-989, 2007. PMCID: PM2831298.
Weiss, F. Neurobiology of craving, conditioned reward, and relapse. Current Opinion in Pharmacology 5:9-19, 2005.
Ciccocioppo, R., Martin-Fardon, R., and Weiss, F. Stimuli associated with a single cocaine experience elicit long-lasting cocaine-seeking. Nature Neuroscience 7:495-496, 2004.
Baptista, M.A.S., Martin-Fardon, R., and Weiss, F. Preferential effects of the mGlu2/3 receptor agonist, LY379268, on conditioned reinstatement vs. primary reinforcement: Comparison between cocaine and a potent non-drug reinforcer. The Journal of Neuroscience RC 24:4723-4727, 2004.
Weiss, F. and Porrino, L. Minireview -- Behavioral neurobiology of alcohol addiction: Recent advances and challenges. The Journal of Neuroscience 22:3332-3337, 2002.
Liu, X. and Weiss, F. Additive effect of stress and drug cues on reinstatement of ethanol seeking: Exacerbation by history of dependence and role of concurrent activation of CRF and opioid mechanisms. The Journal of Neuroscience 22:7856-7861, 2002.
---
Links
UCSD Neurosciences Graduate Program Faculty Member
Persistent Memories of Cocaine
Faculty of 1000 Medicine Faculty member