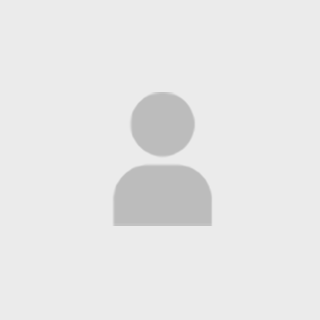 John Teijaro, PhD
Email
---
Scripps Research Joint Appointments
---
Education
Ph.D. (Microbiology and Immunology), University of Maryland, Baltimore, School of Medicine, 2009
---
Professional Experience
2016-2017 Assistant Professor, Immunology and Microbial Science (IMS), Scripps Research
2014-2016 Assistant Professor of IMS, Immunology and Microbial Science (IMS), Scripps Research
2009-2014 Research Associate, Immunology and Microbial Science (IMS), Scripps Research
---
Selected References
Pratumchai, I., Zak, J., Huang, Z., Min, B., Oldstone, M. B. A. & Teijaro, J. R. B cell-derived IL-27 promotes control of persistent LCMV infection. (2022). Proceedings of the National Academy of Sciences of the United States of America, 119. PMCID: PMC8784116.
Edgar, L. J., Thompson, A. J., Vartabedian, V. F., Kikuchi, C., Woehl, J. L., Teijaro, J. R. & Paulson, J. C. Sialic Acid Ligands of CD28 Suppress Costimulation of T Cells. (2021). ACS Central Science, 7(9), 1508-1515. PMCID: PMC8461770.
McGee, H. M., Marciscano, A. E., Campbell, A. M., Monjazeb, A. M., Kaech, S. M. & Teijaro, J. R. Parallels Between the Antiviral State and the Irradiated State. (2021). Jnci-Journal of the National Cancer Institute, 113(8), 969-979. PMCID: PMC8502484.
Blake, S., Shaabani, N., Eubanks, L. M., Maruyama, J., Manning, J. T., Beutler, N., Paessler, S., Ji, H., Teijaro, J. R. & Janda, K. D. Salicylanilides Reduce SARS-CoV-2 Replication and Suppress Induction of Inflammatory Cytokines in a Rodent Model. (2021). Acs Infectious Diseases, 7(8), 2229-2237. PMCID: PMC8353890.
Xian, H. X., Liu, Y., Nilsson, A. R., Gatchalian, R., Crother, T. R., Tourtellotte, W. G., Zhang, Y., Aleman-Muench, G. R., Lewis, G., Chen, W. X., Kang, S., Luevanos, M., et al. Metformin inhibition of mitochondrial ATP and DNA synthesis abrogates NLRP3 inflammasome activation and pulmonary inflammation. (2021). Immunity, 54(7), 1463-1477. PMCID: PMC8189765.
Bakowski, Malina A., Beutler, N., Wolff, Karen C., Kirkpatrick, Melanie G., Chen, Emily, Nguyen, Tu-Trinh H., Riva, Laura and Shaabani, Namir, Parren, Mara and Ricketts, James, Gupta, Anil K., Pan, Kastin and Kuo, Peiting, Fuller, MacKenzie and Garcia, Elijah, Teijaro, J. R., et al. Drug repurposing screens identify chemical entities for the development of COVID-19 interventions. (2021). Nature Communications, 12. PMCID: PMC8175350.
Zhou, X. J., Ma, F. G., Xie, J., Yuan, M., Li, Y. Q., Shaabani, N., Zhao, F., Huang, D. L., Wu, N. C., Lee, C. C. D., Liu, H. J., Li, J. L., et al. Diverse immunoglobulin gene usage and convergent epitope targeting in neutralizing antibody responses to SARS-CoV-2. (2021). Cell Reports, 35. PMCID: PMC8064889.
Teijaro, J. R. & Farber, D. L. COVID-19 vaccines: modes of immune activation and future challenges. (2021). Nature Reviews Immunology, 21(4), 195-197. PMCID: PMC7934118.
Huang, Z., Kang, S. G., Li, Y. Q., Zak, J., Shaabani, N., Deng, K. Y., Shepherd, J., Bhargava, R., Teijaro, J. R. & Xiao, C. IFNAR1 signaling in NK cells promotes persistent virus infection. (2021). Science Advances, 7. PMCID: PMC7997497.
Han, Z., Thuy-Boun, P. S., Pfeiffer, W., Vartabedian, V. F., Torkamani, A., Teijaro, J. R. & Wolan, D. W. Identification of an N-acetylneuraminic acid-presenting bacteria isolated from a human microbiome. (2021). Scientific Reports, 11. PMCID: PMC7910532.