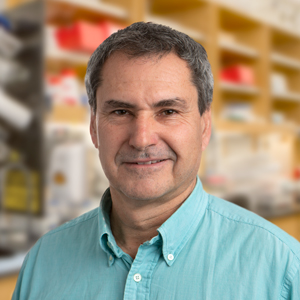 Michel Sanner, PhD
Email
---
Research Focus
Molecular interactions, molecular graphics, component-based software

Work in our laboratory is producing versatile components that can be assembled rapidly to produce custom applications for analyzing macromolecular structures and simulate their interactions. We have released several tools to the scientific community including PMV a general purpose molecular visualization environment, AutoDockTools (ADT) a front end to the automated docking program AutoDock and ViPEr, a visual programming environment in which a user can drag-and-drop computational nodes and connect them to create interactively computational pipelines that combine various computational methods in new ways without having to write code.
---
Education
Ph.D. (Biology), University of Haute-Alsace,
---
Professional Experience
2004-2012 Associate Professor of Molecular Biology, Molecular Biology, Scripps Research
1998-2004 Assistant Professor, Molecular Biology, Scripps Research
---
Selected References
Michel Sanner, Arthur J. Olson, Jean Claude Spehner (1996). Reduced Surface: an Efficient Way to Compute Molecular Surfaces. Biopolymers, Vol 38, (3), 305-320.
Reva, B. A., Finkelstein, A. V., Sanner, M. F., Olson, A. J. and Skolnick J. (1997). Recognition of protein structure on corase lattices with residue-residue energy functions. Protein Engineering. Vol 10. no. 10, 1123-1130.
Osterberg, F., Morris, G.M., Sanner, M.F., Olson A.J., and Goodsell, D.S. Automated Docking to multiple Target Structures: Incorporation of Protein Mobility and Structural Water Heterogeneity in AutoDock. PROTEINS: Structure, Function, and Genetics 46:34-40. (2002)
Sanner M.F., Stoffler D. and Olson A.J. (2002). ViPEr, a visual Programming Environment for Python. In Proceedings of thre 10th International Python conference. 103-115. February 4-7, 2002. ISBN 1-930792-05-0