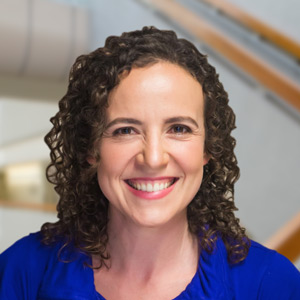 Lisa Racki, PhD
Email
---
Scripps Research Joint Appointments
---
Education
Ph.D. (Biochemistry), University of California, San Francisco, 2011
B.A. (Biochemical Sciences), Harvard University, 2003
---
Selected References
Racki, L. R., Tocheva, E. I., Dieterle, M. G., Sullivan, M. C., Jensen, G. J. & Newman, D. K. Polyphosphate granule biogenesis is temporally and functionally tied to cell cycle exit during starvation in Pseudomonas aeruginosa. (2017). Proceedings of the National Academy of Sciences of the United States of America, 114(12), E2440-E2449. PMCID: PMC5373386.
Racki, L. R., Naber, N., Pate, E., Leonard, J. D., Cooke, R. & Narlikar, G. J. The histone H4 tail regulates the conformation of the ATP-binding pocket in the SNF2h chromatin remodeling enzyme. (2014). Journal of Molecular Biology, 426(10), 2034-2044. PMCID: PMC4059342.
Racki, L. R., Yang, J. G., Naber, N., Partensky, P. D., Acevedo, A., Purcell, T. J., Cooke, R., Cheng, Y. & Narlikar, G. J. The chromatin remodeller ACF acts as a dimeric motor to space nucleosomes. (2009). Nature, 462(7276), 1016-1021. PMCID: PMC2869534.
Racki, L. R. & Narlikar, G. J. ATP-dependent chromatin remodeling enzymes: two heads are not better, just different. (2008). Current Opinion in Genetics & Development, 18(2), 137-144. PMCID: PMC2494867.
Simon, M. D., Chu, F., Racki, L. R., de la Cruz, C. C., Burlingame, A. L., Panning, B., Narlikar, G. J. & Shokat, K. M. The site-specific installation of methyl-lysine analogs into recombinant histones. (2007). Cell, 128(5), 1003-1012. PMCID: PMC2932701.
Cui, J., Jander, G., Racki, L. R., Kim, P. D., Pierce, N. E. & Ausubel, F. M. Signals involved in Arabidopsis resistance to Trichoplusia ni caterpillars induced by virulent and avirulent strains of the phytopathogen Pseudomonas syringae. (2002). Plant Physiology, 129(2), 551-564. PMCID: PMC161673.