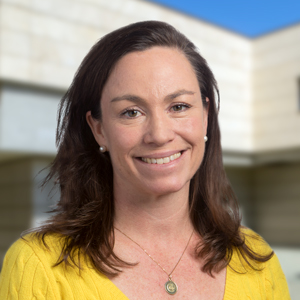 Katja Lamia, PhD
---
Scripps Research Joint Appointments
---
Research Focus
Circadian clocks enable organisms to keep track of the time of day and to adjust their physiology to recurring, and therefore predictable, daily changes in the external environment. Our work has demonstrated that circadian clocks are critical regulators of mammalian metabolic physiology and the response to DNA damage. We are studying the molecular basis for the circadian control of metabolism, DNA damage response, and tumorigenesis to enable novel therapies to treat metabolic disease and cancer.
---
Education
Ph.D. (Biophysics), Harvard University, The Graduate School of Arts and Sciences, 2003
B.A. (Physics), University of California, Berkeley, Department of Physics, 1996
---
Professional Experience
2004 – 2006 Postdoctoral Fellow with Charles Weitz (Harvard Medical School)
2007 – 2010 Postdoctoral Fellow with Ronald Evans (The Salk Institute)2017-2018 Assistant Professor, Molecular Medicine, Scripps Research
2010-2017 Assistant Professor, Chemical Physiology, Scripps Research
2007-2010 Postdoctoral Fellow with Dr. Ronald M. Evans, Salk Institute for Biological Studies
2004-2006 Postdoctoral Fellow with Dr. Charles J. Weitz, Harvard Medical School, Harvard University
2001-2001 Teaching Fellow, Molecular Biology (BS52), Harvard University
1999-1999 Teaching Fellow, Biochemistry (BCMP 201), Harvard University
1997-1997 Teaching Fellow, Molecular Biology (SB46), Harvard University
---
Awards & Professional Activities
1995 Phi Beta Kappa
2005 Merck Fellowship from the Life Sciences Research Foundation
2012 Searle Scholars Award
2013 Sidney Kimmel Cancer Research Scholar Award
---
Selected References
Henriksson E and Lamia KA. Adipose clocks – burning the midnight oil. J Biol Rhythms 2015 Apr 29

Papp SJ, Huber AL, Jordan SD, Kriebs A, Nguyen M, Moresco J, Yates III J, and Lamia KA. DNA damage shifts circadian clock time via Hausp-mediated Cry1 stabilization. ELife. 2015 Mar 10; 4. doi: 10.7554/eLife.04883, PMCID: PMC4352707
Emerling BM, Hurov JB, Poulogiannis G, Tsukazawa KS, Choo-Wing R, Wulf GM, Bell EL, Shim HS, Lamia KA, Rameh LE, Bellinger G, Sasaki AT, Asara JM, Yuan X, Bullock A, Denicola GM, Song J, Brown V, Signoretti S, Cantley LC. Depletion of a putatively druggable class of phosphatidylinositol kinases inhibits growth of p53-null tumors. Cell. 2013 Nov 7;155(4):844-57. doi: 10.1016/j.cell.2013.09.057. PMID: 24209622, PMCID: PMC4070383
Jordan SD and Lamia KA. AMPK at the Crossroads of Circadian Clocks and Metabolism. Mol Cell Endocrinol. 2013 Feb 25;366(2):163-9. doi: 10.1016/j.mce.2012.06.017. Epub 2012 Jun 28. Review. PMID: 22750052, PMCID: PMC3502724
Lamia KA, Papp SJ, Yu RT, Barish GD, Uhlenhaut NH, Jonker JW, Downes M, Evans RM. Cryptochromes Mediate Rhythmic Repression of the Glucocorticoid Receptor. Nature. 2011 Dec 14;480(7378):552-6. doi: 10.1038/nature10700. PMID: 22170608, PMCID: PMC3245818
Sadacca LA, Lamia KA, deLemos AS, Blum B, Weitz CJ. An intrinsic circadian clock of the pancreas is required for normal insulin release and glucose homeostasis in mice. Diabetologia. 2011 Jan;54(1):120-4. doi: 10.1007/s00125-010-1920-8. Epub 2010 Oct 3. PMID: 20890745, PMCID: PMC2995870
Lamia KA, Sachdeva UM, DiTacchio L, Williams EC, Alvarez JG, Egan DF, Vasquez DS, Juguilon H, Panda S, Shaw RJ, Thompson CB and Evans RM. AMPK Regulates Circadian Clocks by Phosphorylation and Degradation of Cryptochromes. Science 2009 Oct 16; 326(5951):437-40. PMID: 19833968, PMCID: PMC2819106.
Lamia KA and Evans RM. Tick, tock, a beta cell clock. Nature 2010 Jul 29; 466(7306):571-2. PMID: 20671699, PMCID: PMC3610560
Lamia KA, Storch KF and Weitz CJ. Physiological Importance of a Peripheral Tissue Circadian Clock. Proc Natl Acad Sci U S A. 2008 Sep 30; 105(39):15172-7. PMID: 18779586, PMCID: PMC2532700
Yang X, Lamia KA, Evans RM. Nuclear receptors, metabolism, and the circadian clock. Cold Spring Harb Symp Quant Biol. 2007;72:387-94. doi: 10.1101/sqb.2007.72.058. Review. PMID:18419296
Shaw RJ, Lamia KA, Vasquez D, Koo S-H, Bardeesy N, DePinho RA, Montminy M, and Cantley LC. The Kinase LKB1 Mediates Glucose Homeostasis in Liver and Therapeutic Effects of Metformin. Science. 2005 Dec 9;310(5754):1642-6. PMID: 16308421, PMCID: PMC3074427
Lamia KA, Peroni OD, Kim YB, Rameh LE, Kahn BB, Cantley LC. Increased insulin sensitivity and reduced adiposity in phosphatidylinositol 5-phosphate 4-kinase beta-/- mice. Mol Cell Biol. 2004 Jun;24(11):5080-7. PMID: 15143198, PMCID: PMC416424
---
Links