Source: Interfolio F180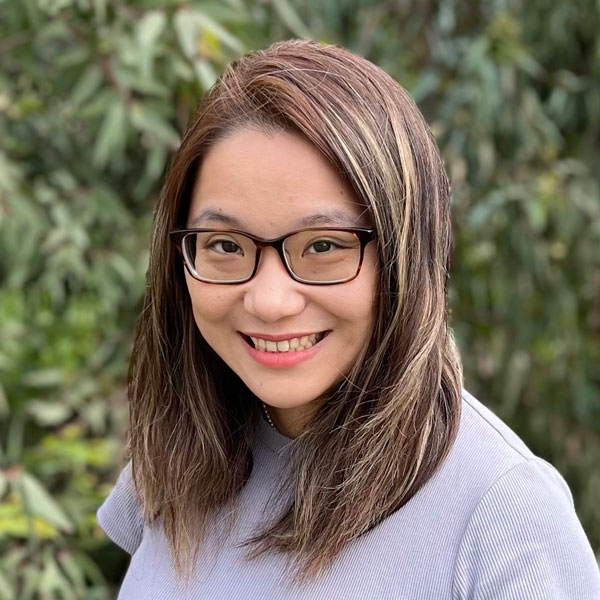 Xin Jin
Email
---
Research Focus
Approximately 1 in every 5 adults in the US will experience some form of serious mental illness in their lives. While genetic studies have identified numerous genes and loci contributing to the risk of these devastating psychiatric disorders, it remains a challenge to map their cellular mechanisms and determine the relevant tissue and cell type contexts. We are building in vivo genetic screens to allow massively parallel analyses of gene function to systematically assign their function in diverse cell types in the context of brain development and maturation.

A complex interplay of distinct factors causes brain disorder. We see this with Autism spectrum disorder (ASD), where not only do numerous genes influence risk, but so do factors such as sex – ASD affects males much more frequently than females. We are working to connect the sex-differential physiology with knowledge about ASD risk genes to study the confluence of these contributing aspects.

To tackle these challenges, we are building and applying a suite of neurotechnologies including in vivo gene editing and genetic screening, single-cell multi-omics, spatial genomics, and chemical biology tools. Our unique position in joining forces of neuroscience and tool development has inspired us to connect genomic technologies with rigorous dissection of molecular mechanisms to study how these complex inputs are integrated into the developing brain.
---
Education
B.S. (Chemistry), Massachusetts Institute of Technology, 2010
Ph.D. (Biology), Rockefeller University, 2016
---
Professional Experience
Junior Fellow, Society of Fellows, Harvard University
---
Awards & Professional Activities
2020 Intersections Science Fellows
2020 Presidential Member Award, Genetics Society of America
2019 Allison Doupe Fellow, McKnight Endowment Fund
2018 William F. Milton Award, Harvard University
2017 Shark Tank Pilot Award, Broad Institute
2016 Kaluza Prize finalist for graduate thesis, American Society of Cell Biology
2015 Trainee Professional Development Award, Society for Neuroscience
2012 International Student Predoctoral Fellow, HHMI
2010 Outstanding Research Award, Department of Chemistry, MIT
2007 Outstanding Women Future Scientist Award, L'Oreal China
---
Selected Publications
Jin, X.; Simmons, S. K.; Guo, A.; Shetty, A. S.; Ko, M.; Nguyen, L.; Jokhi, V.; Robinson, E.; Oyler, P.; Curry, N.; Deangeli, G.; Lodato, S.; Levin, J. Z.; Regev, A.; Zhang, F.; Arlotta, P. In vivo Perturb-Seq reveals neuronal and glial abnormalities associated with autism risk genes. 2020, 370.
Qiu, M.; Glass, Z.; Chen, J.; Haas, M.; Jin, X.; Zhao, X.; Rui, X.; Ye, Z.; Li, Y.; Zhang, F.; Xu, Q. Lipid nanoparticle-mediated codelivery of Cas9 mRNA and single-guide RNA achieves liver-specific in vivo genome editing of. 2021, 118.
Dennis, E. J.; Dobosiewicz, M.; Jin, X.; Duvall, L. B.; Hartman, P. S.; Bargmann, C. I.; Vosshall, L. B. A natural variant and engineered mutation in a GPCR promote DEET resistance in C. elegans. 2018, 562, 119-123.
Jin, X.; Pokala, N.; Bargmann, C. I. Distinct Circuits for the Formation and Retrieval of an Imprinted Olfactory Memory. 2016, 164, 632-43.
Abrahamsson, S.; Ilic, R.; Wisniewski, J.; Mehl, B.; Yu, L.; Chen, L.; Davanco, M.; Oudjedi, L.; Fiche, J. B.; Hajj, B.; Jin, X.; Pulupa, J.; Cho, C.; Mir, M.; El Beheiry, M.; Darzacq, X.; Nollmann, M.; Dahan, M.; Wu, C.; Lionnet, T.; Liddle, J. A.; Bargmann, C. I. Multifocus microscopy with precise color multi-phase diffractive optics applied in functional neuronal imaging. 2016, 7, 855-69.
Jin, X.; Uttamapinant, C.; Ting, A. Y. Synthesis of 7-aminocoumarin by Buchwald-Hartwig cross coupling for specific protein labeling in living cells. 2011, 12, 65-70.