Source: Interfolio F180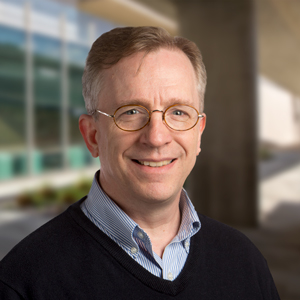 Scott Henderson
Email
---
Scripps Research Joint Appointments
---
Research Focus
TSRI's Microscopy Core Facility offers electron microscopy (TEM and SEM), confocal microscopy (both laser scanning and spinning disc) multi-photon, total internal reflection fluorescence (TIRF) and 'super-resolution' stochastic optical reconstruction microscopy (STORM) along with a full range of services including: consultation, experimental design, sample preparation, assistance with imaging & image analysis, user training, technical support, and assistance with research grant applications.

Links

Scott Henderson joins Scripps as Director of Microscopy Core Facility
---
Education
Ph.D. (Zoology / Cell Biology), University of Western Ontario, 1990
---
Professional Experience
2017-Present
Professor, Scripps Research Institute
Director, Microscopy Core Facility
Director, Microscopy Facility, Virginia Commonwealth University
Associate Professor in the Department of Anatomy and Neurobiology

Faculty Member, Mount Sinai School of Medicine, New York
---
Awards & Professional Activities
2005 
National Aeronautics & Space Administration (NASA) - STS-107 Group Achievement Award - STS-107 Life Science Payload Team (MSSM)
1989 
Award of Excellence in Graduate Teaching (UWO)
1988 
Graduate Research Fellowship (UWO)
1985 
Ontario Graduate Scholarship
---
Selected Publications
Mulhall, E. M.; Gharpure, A.; Lee, R. M.; Dubin, A. E.; Aaron, J. S.; Marshall, K. L.; Spencer, K. R.; Reiche, M. A.; Henderson, S. C.; Chew, T. L.; Patapoutian, A. Direct observation of the conformational states of PIEZO1. Nature 2023.
[View]
allen, d.; askari, k.; billadeau, d. d.; catz, s. d.; chen, d.; gontijo, r. c.; grinstein, s.; hedrick, c. c.; henderson, s. c.; johnson, j. l.; kiosses, w. b.; meneses-salas, e.; monfregola, j.; osborne, d. g.; pestonjamasp, k.; rahman, f.; ramadass, m.; ursini, m. v.; wineinger, n.; yu, j.; zhang, j.; zhu, y. p.
Differential dysregulation of granule subsets in WASH-deficient neutrophil leukocytes resulting in inflammation
.
Nature Communications
2022
.
[View]
Deng, Y.; Hammond, J. A.; Pauszek, R. F.; Ozog, S.; Chai, I.; Rabuck-gibbons, J. N.; Lamichhane, R.; Henderson, S. C.; Millar, D. P.; Torbett, B. E.; Williamson, J. R. Discrimination between Functional and Non-functional Cellular Gag Complexes involved in HIV-1 Assembly.. Journal of Molecular Biology 2021, 433, 166842.
[View]
Mehta, A. P.; Supekova, L.; Chen, J.; Pestonjamasp, K.; Webster, P.; Ko, Y.; Henderson, S. C.; Mcdermott, G.; Supek, F.; Schultz, P. G.
Engineering yeast endosymbionts as a step toward the evolution of mitochondria.
.
Proceedings of the National Academy of Sciences of the United States of America
2018
, 115, 11796-11801.
[View]
dewey, w. l.; halquist, m. s.; henderson, s. c.; li, p.; li, n.; xu, x.; yuan, x.; zhang, f.; zhang, a.
Simvastatin promotes NPC 1-mediated free cholesterol efflux from lysosomes through CYP 7A1/ LXR a signalling pathway in ox LDL -loaded macrophages
.
Journal of Cellular and Molecular Medicine
2017
.
[View]
Jiang, M.; Zhang, M.; Henderson, S. C.; Gea-ny, T.
Probing the Trafficking Routes of KCNQ1 and KCNE1 After Their ER Exit
.
Biophysical Journal
2015
, 108, 196a.
[View]