Source: Interfolio F180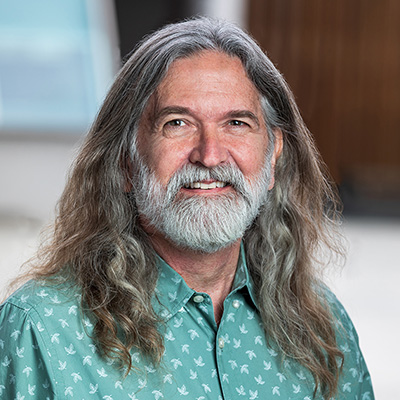 David Goodsell
Email
---
Research Focus
Computer graphics and simulation are used to study structure/function relationships in key biological systems. Current projects include design of compounds to fight drug resistance in HIV, and development of AutoDock, our general computational docking method. Science outreach is also a strong focus of the lab, with projects such as the "Molecule of the Month" a feature at the RCSB Protein Data Bank that presents the structure and function of a new molecule each month, and several illustrated books on biological molecules, their diverse roles within living cells, and the growing connections between biology and nanotechnology.
---
Education
Ph.D., University of California, Los Angeles, 1987
---
Professional Experience
1987-1994 Research Associate
1995-2001 Assistant Professor
2001-2020 Associate Professor
2020-Present Professor
---
Awards & Professional Activities
1983 
Distinguished Teaching Award, University of California, Los Angeles, Department of Chemistry and Biochemistry
1999 
Vesalius Trust Frank Letter Award for Special Contributions to Health Science Education for "The Machinery of Life"
2000 
Association of Medical Illustrators Literary Award for "Illustrating the Machinery of Life"
2003 
Best Wide Age Appeal Award, SIGKIDS at SIGGRAPH for "Chemystery"
2003 
Second Place in Illustration, Science and Engineering Visualization Challenge for "Macrophage and Bacterium, 2,000,000X", National Science Foundation
2005 
Art in Crystallography Prize, First Place for "Blood 2,000,000X", American Crystallographic Association
2016 
Wellcome Image Awards for "Ebola Virus 2,000,000"
2017 
People's Choice Winner, 2017 Vizzies Competition, for "Zika Virus", National Science Foundation and Popular Science
2018 
Anne and Rodney Pearlman Fellowship, Djerassi Resident Artists Program, 2018 Scientific Delirium Madness