Source: Interfolio F180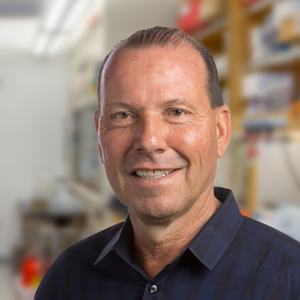 Philippe Gallay
Email
---
Research Focus
Focusing on the interplay between host factors and viruses. The research in my laboratory mainly focuses on the interplay between host factors and two prime human threats the human immunodeficiency virus (HIV) and the hepatitis C virus (HCV). More than 33 million people are living with HIV and approximately 2.5 million people are newly infected per year. An estimated 170 million people worldwide are chronically infected with HCV and more than 350,000 people die from HCV-related liver diseases each year. In the absence of vaccine for both HIV and HCV, there is an urgent need to develop new antiviral therapies to treat people, who are already infected, or to develop new approaches to interrupt viral transmission. A main goal in our laboratory is to identify host factors critical for HIV or HCV replication and to exploit them as targets for the development of novel antiviral therapies.
---
Education
M.S. (Immunology), Institute of Biochemistry, Epalinges, 1990
Ph.D. (Bacteriology/Immunology), Centre Hospitalier Universitaire Vaudois, 1994
---
Professional Experience
1997-2003 Professor
2003-2010 Associate Professor
2010-Present Professor
---
Awards & Professional Activities
1994 
AIDS award "Regulation mechanisms in HIV-1 infected, non-mitotic cells, infection transmission to lymphocytes and macrophages", Bristol-Myers Squibb AG
1994 
Thesis award "Prix Brunner, Laureate of the University of Lausanne", University of Lausanne
1994 
Thesis with congratulations from the jury. Thesis title: "Interactions between lipopolysaccharide, lipopolysaccharide-binding protein (LBP) and macrophages", University of Lausanne
---
Selected Publications
Gallay, P. A.; Ramirez, C. M.; Baum, M. M. Acute antagonism in three-drug combinations for vaginal HIV prevention in humanized mice. 2023, 13, 4594.
Bobardt, M.; Hansson, M. J.; Mayo, P.; Ure, D.; Foster, R.; Gallay, P. A. Structurally distinct cyclosporin and sanglifehrin analogs CRV431 and NV556 suppress established HCV infection in humanized-liver mice. PLoS One 2020, 15.
[View]
Gallay, P. A.; Ure, D.; Bobardt, M.; Chatterji, U.; Ou, J.; Trepanier, D.; Foster, R. The cyclophilin inhibitor CRV431 inhibits liver HBV DNA and HBsAg in transgenic mice. PLoS One 2019, 14.
[View]
Gallay, P. A.; Chatterji, U.; Kirchhoff, A.; Gandarilla, A.; Pyles, R. B.; Baum, M. M.; Moss, J. A. Protection Efficacy of C5A Against Vaginal and Rectal HIV Challenges in Humanized Mice. The Open Virology Journal 2018, 12, 1-13.
[View]
Gallay, P. A.; Chatterji, U.; Bobardt, M. D.; Long, Z.; Zhang, S.; Su, Z. Characterization of the anti-HCV activities of the new cyclophilin inhibitor STG-175. PLoS One 2016, 11.
[View]
Bobardt, M.; Chatterji, U.; Gawlik, K.; Gallay, P.; Gallay, P.; Lim, P. J. Both Cyclophilin Inhibitors and Direct-Acting Antivirals Prevent PKR Activation in HCV-Infected Cells.. The open virology journal 2014, 8, 1-8.
[View]