Source: Interfolio F180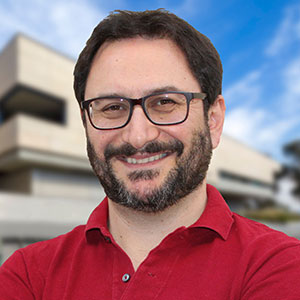 Stefano Forli
Email
---
Research Focus
Our research group is focused on the design and application of computational methods to structural biology and drug design, performing rational design of molecules capable of modulating biological processes.

We combine different techniques, like molecular dynamics, homology modeling and docking to analyze macromolecule structures to identify druggable sites. We then screen large libraries of compounds performing high throughput virtual screening (HTVS) or designing focused virtual libraries based on specific synthetic pathways in order to identify small organic molecules that can act as biological probes and novel therapeutic agents.

AutoDock Suite
We develop and distribute the AutoDock suite, a series of programs for performing dockings of small organic molecules and peptides against biologically relevant molecules, such as proteins and nucleic acids.

FightAids@Home
In collaboration with the IBM, we run the distributed computing effort based on volunteers that contribute with their idle computer time to perform dockings, and screen large commercially available compound libraries for new therapeutic agents against the HIV virus, the cause of AIDS.

For more information, visit World Community Grid - FightAIDS@Home.
---
Education
Ph.D. (Medicinal Chemistry, Molecular Modelling), Universita' degli Studi di Siena, 2006
---
Professional Experience
2003 - 2006     Visiting Scientist, SienaBiotech SpA, Siena
2006 - 2008     Research Associate, Universita' degli Studi di Siena, Siena
2008 - 2012     Research Associate, The Scripps Research Institute, La Jolla, CA
2012 - 2015     Staff Scientist, The Scripps Research Institute, La Jolla, CA
2015 - 2021     Assistant Professor, The Scripps Research Institute, La Jolla, CA
---
Awards & Professional Activities
2020 
Baxter Foundation Young Faculty Award
2020
IBM World Community Grid Open Pandemics Award
2016 
NIH R01 Early Stage Investigator
2003 
Advanced Neurodegenerative Drug Discovery Fellowship
---
Selected Publications
Forli, S.; Olson, A. J. A force field with discrete displaceable waters and desolvation entropy for hydrated ligand docking. Journal of Medicinal Chemistry 2012, 55, 623-38.
[View]
Patel, D.; Antwi, J.; Koneru, P. C.; Serrao, E.; Forli, S.; Kessl, J. J.; Feng, L.; Deng, N.; Levy, R. M.; Fuchs, J. R.; Olson, A. J.; Engelman, A. N.; Bauman, J. D.; Kvaratskhelia, M.; Arnold, E. A New Class of Allosteric HIV-1 Integrase Inhibitors Identified by Crystallographic Fragment Screening of the Catalytic Core Domain.. The Journal of Biological Chemistry 2016, 23569-23577.
[View]
Backus, K. M.; Correia, B. E.; Lum, K. M.; Forli, S.; Horning, B. D.; Gonzalez-paez, G. E.; Chatterjee, S.; Lanning, B. R.; Teijaro, J. R.; Olson, A. J.; Wolan, D. W.; Cravatt, B. F. Proteome-wide covalent ligand discovery in native biological systems.. Nature 2016, 570-574.
[View]
Santos-martins, D.; Forli, S.; Ramos, M. J.; Olson, A. J. AutoDock4(Zn): an improved AutoDock force field for small-molecule docking to zinc metalloproteins.. Journal of Chemical Information and Modeling 2014, 2371-2379.
[View]
Tiefenbrunn, T.; Forli, S.; Baksh, M. M.; Chang, M. W.; Happer, M.; Lin, Y.; Perryman, A. L.; Rhee, J.; Torbett, B. E.; Olson, A. J.; Elder, J. H.; Finn, M. G.; Stout, C. D. Small molecule regulation of protein conformation by binding in the Flap of HIV protease.. ACS Chemical Biology 2013, 8, 1223-1231.
[View]
Bianco, G.; Forli, S.; Goodsell, D. S.; Olson, A. J. Covalent docking using autodock: Two-point attractor and flexible side chain methods.. Protein Science : a publication of the Protein Society 2016, 295-301.
[View]