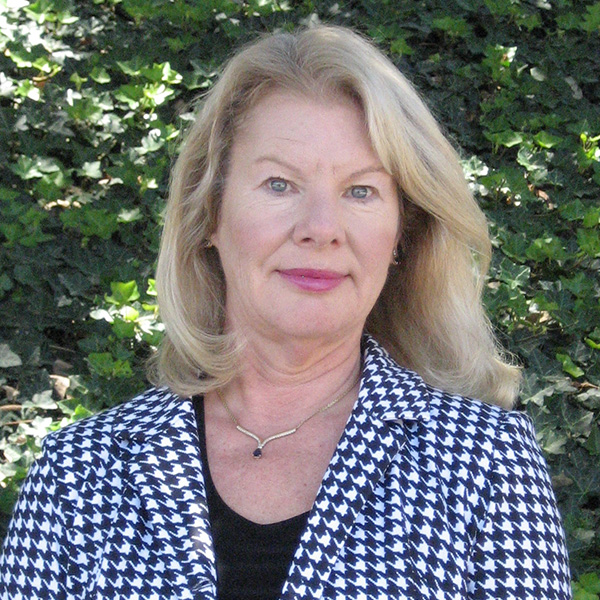 Cindy Ehlers, PhD
Email
---
Scripps Research Joint Appointments
---
Other Joint Appointments
Professor of Psychiatry (adjunct), University of California, San Diego, CA
Professor of Psychiatry (adjunct), University of Pittsburgh, Pittsburgh, PA
---
Research Focus
Understanding genetic risk and protective factors for alcoholism in Native, African and Hispanic Americans.

Our laboratory has been studying natural variation in the genes that encode the structure of the enzymes that metabolize alcohol between ethnic groups and conducting genome-wide scans for other genes that influence the development of alcoholism. The goal of our studies is to identify candidate genes that encode for the neurophysiological processes that underlie drug dependence. Genetic information is combined with data on clinical course and environmental risk factors with the aim of: describing the etiology of substance dependence; and developing prevention and intervention programs appropriate to the different ethnic groups.
A second thrust of our laboratory involves the investigation of the toxic effects of alcohol on the developing fetal and adolescent brain.
---
Education
Ph.D. (Physiology), University of California, Davis, 1977
B.S. (Physiology), University of California, Davis, 1973
---
Professional Experience
2013-2017 Professor, Molecular and Cellular Neuroscience (MCN), Scripps Research
-2017 Professor (Joint Appointment), Molecular and Experimental Medicine (MEM), Scripps Research
2008-2012 Professor, Molecular and Integrative Neurosciences (MIND), Scripps Research
1989-2008 Associate Professor with tenure, Neurobiology, Scripps Research
1983-1989 Assistant Professor, Research Institute of Scripps Clinic
1979-1983 Senior Research Associate, Arthur Vining Davis Center for Behavioral Neurobiology, Salk Institute for Biological Studies
1977-1979 Postdoctoral Fellow, Brain Research Institute and Department of Anatomy, University of California, Los Angeles
---
Awards & Professional Activities
Awards

Citation for outstanding performance in Physiology, UC Davis
Giannini Foundation Fellow, UCLA
Klingenstein Foundation Fellow, The Salk Institute
Development Award, NIAAA
MacArthur Foundation Network on the Psychobiology of Depression
Thurman Award, UNC Bowles Center for Alcohol Studies
National Institutes of Health (NIH) Merit Award (2007)
Wendy & Stanley Marsh Lectureship in Pharmacology and Neurochemistry of Substance Abuse/Addiction Disorders (2011)
Other Professional Activities

Journal Associate Editorships: Reviewing Editor,
Alcoholism, Clinical & Experimental Research,
Associate Editor,
Biological Psychiatry and
Journal of Alcohol Studies

NIAAA National Advisory Council on Alcohol Abuse and Alcoholism, 2007-2010
Extramural Advisory Board Member NIAAA 2004-present.
Steering Committee member National Advisory Board on Underage Drinking 2004-present.
Scientific Advisory Board Alcohol Research Center Howard University 2004-present.
Scientific Advisory Board Alcohol Research Center UC Berkeley CA 2004-present.
Member, program committee ACNP 2000-2003
Chairman, Awards Committee RSA, 2000-present.
Member, Committee on Social Outcomes, San Diego Foundation 1998-2000.
Chair: Education & Training Committee, ACNP, 1998-1999
Consultant, Native American Graves protection and repatriation committee, culture and language retention committee, Luiseno nation-inter tribal coalition, 1998-present.
Scientific Advisory Board for the Alcohol Research Center University of North Carolina, Skipper Bowles Center 1997-present
Journal Associate/Review Editorships:

Alcoholism: Clinical Experimental Research
Biological Psychiatry
Critical Reviews in Neurobiology
Depression and Anxiety
Neuropsychopharmacology
---
Selected References
Wehrenberg W, Ehlers CL. The effects of growth hormone releasing factor on the brain. Science 232:1271-1272, 1986. PMID: 3085220
Ehlers CL, Frank E, Kupfer DJ. Social zeitgebers and biological rhythms: a unified approach to understanding the etiology of depression. Arch Gen Psychiatry 45:948-952, 1988. PMID: 3048226
Kupfer DJ, Ehlers CL. Two roads to REM latency. Arch Gen Psychiat 46:945-948, 1989. PMID: 2679484
Ehlers CL, Schuckit MA Evaluation of EEG alpha activity in sons of alcoholics. Neuropsychopharmacol 4:199-205, 1991. PMID: 2064719
Ehlers CL, Havstad JW, Garfinkel A, Kupfer DJ. Non-linear analysis of EEG sleep states. Neuropsychopharmacol 5:167-176, 1991. PMID: 1755932
Ehlers CL. The new physics of chaos: can it help us to understand the effects of alcohol? Alcohol, Health and Research World 16:267-272, 1992.
Ehlers CL, Kupfer DJ, Frank E, Monk TH. Biological rhythms and depression: the role of zeitgebers and zeitstorers. Depression 1:285-293, 1993.
Ehlers CL. Chaos and complexity: Can it help us to understand mood and behavior? Arch Gen Psychiatry 52:960-964, 1995. PMID: 7487344
Ehlers CL, Havstad JW, Kupfer DJ. Estimation of the time course of slow-wave sleep over the night in depressed patients: effects of clomipramine and clinical response. Biol Psychiatry 39:171-181, 1996. PMID: 8837978
Garcia-Andrade C, Wall TL, Ehlers CL. The firewater myth and response to alcohol in Mission Indians. Am J Psychiatry 154:983-987, 1997. PMID: 9210750
Ehlers CL, Kupfer DJ, Buysse DJ, Cluss PA, Miewald JM, Bisson EF, Grochocinski VJ. The Pittsburgh study of Normal Sleep: Focus on the relationship between waking and sleeping EEG spectral patterns. Electroencephalograph Clin Neurophysiol 106:199-205, 1998. PMID: 9743277
Ehlers CL, Havstad JW, Prichard D, Theiler J. Low doses of ethanol reduce evidence for nonlinear structure in brain activity. J Neurosci 18:7474-7486, 1998. PMID: 9736666
Ehlers CL, Gilder DA, Harris L, Carr L. Association of the ADH2*3 allele with a negative family history of alcoholism in African American young adults. Alcohol Clin Exp Res 12:1773-1777, 2001. PMID: 11781511
Ehlers CL, Gilder DA, Phillips E, Wall TL, Feiler H, Wilhelmsen K. Genomic screen for loci associated with alcohol dependence in Mission Indians. Am J Med Genetics 129B: 110-15. 2004. PMID:15274051

Ehlers CL, Wall TL, Betancourt M, Gilder D. Clinical course of alcoholism in 243 Mission Indians. Am J Psychiatry,1(7):1204-1210, 2004. PMID: 15229052

Ehlers CL, Wilhelmsen KC. Genomic scan for alcohol craving in Mission Indians. Psychiatric Genet 15:71-75, 2005. PMID: 15722961
Ehlers CL, Wilhelmsen KC. Genomic screen for loci associated with tobacco usage in Mission Indians. BMC Medical Genetics Feb 10; 7:9, 2006. PMID: 16472381, PMC:1386651
Ehlers CL, Slutske W, Gilder DA, Lau P, Wilhelmsen, KC. Age at first intoxication and alcohol use disorders in Southwest California Indians. Alcohol Clin Exp Res 30:1856-1865, 2006. PMID: 17067349
Ehlers CL, Wilhelmsen KC. Genomic screen for substance dependence and body mass index in Southwest California Indians. Genes, Brain Behavior 6(2):184-91, 2007. PMID: 16764678
Ehlers CL, Montane-Jaime K, Moore S, Shafe S, Joseph R, Carr L. Association of the ADH1B*3 allele with alcohol related phenotypes in Trinidad. Alcohol Clin Exp Res 31:216-220, 2007. PMID: 17250612
Ehlers CL, Slutske WS, Lind PA, Wilhelmsen KC. Association between single nucleotide polymorphisms in the cannabinoid receptor gene (CNR1) and impulsivity in Southwest California Indians. Twin Res. Hum Genet. 10(6): 805-11, 2007. PMID: 18179391
Ehlers CL, Lind PA, Wilhelmsen KC. Association between single nucleotide polymorphisms in the Mu Opioid receptor gene (OPRM1) and self-reported responses to alcohol in American Indians. BMC Med Genet 2008 Apr 23;9(1):35 PMID: 18433502; PMC: 2386778
Gilder DA, Lau P, Corey L, Ehlers CL. Factors associated with remission from alcohol dependence in an American Indian Community Group. Am J Psychiatr 165(9):1172-1178, 2008. PMID: 18519526; PMC: 2835695
Moore SM, Liang T, Graves TJ, McCall KM, Carr LG, Ehlers CL. Identification of a Novel Cytosolic Aldehyde Dehydrogenase Allele, ALDH1A1* Human Genomics, 3(4):304-307, 2009. PMID: 19706361; PMC 2885287
Ehlers CL, Criado JR. Adolescent ethanol exposure: does it produce long lasting electrophysiological effects? Alcohol, 44(1):27-37, 2010. PMID: 20113872; PMC:2818286
Ehlers CL, Gizer IR, Vieten C, Wilhelmsen KC. Linkage analyses of cannabis dependence, craving, and withdrawal in the San Francisco Family Study. Am J. Med Genet B. Neuropsychiatric Genet, April 5; 153B(3): 802-811, 2010. PMID: 19937978; PMC 2940710