Source: Interfolio F180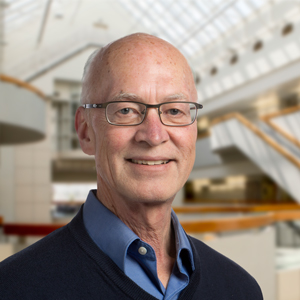 Dale L. Boger
Email
---
Research Focus
Synthetic Organic Chemistry and Chemical Biology. Our research interests include the total synthesis of natural products, development of new synthetic methodology, bioorganic and medicinal chemistry, heterocyclic chemistry, the study of DNA-agent interactions, and the chemistry of antitumor agents and antibiotics. We place special emphasis on investigations to define the structure-function relationships of natural or designed agents. \

Synthetic Methodology. Our ongoing investigations emphasize the development and application of hetero Diels-Alder reactions, the thermal reactions of cyclopropenone ketals, inter- and intramolecular acyl radical-alkene addition reactions, medium and large ring cyclization methods, and MHAT chemistry. In each instance, the methodology development represents the investigation of chemistry projected as a key step in the total synthesis of a natural or nonnatural product.

Natural Products Total Synthesis. Problems recently or currently being addressed include vinblastine, vincristine, duocarmycins (antitumor antibiotics possessing sequence selective DNA alkylation properties), vancomycin, teicoplanin, ristocetin, chloropeptins, ramoplanin, bleomycin A2 (clinically employed antitumor agent), quinolinequinone antitumor antibiotics including streptonigrone, streptonigrin, and lavendamycin, fostriecin, cytostatin, and phostriecin.

Bioorganic Chemistry. The orgin of interest in the compounds detailed above rests with their properties and in many instances represent the selection of compounds related by a projected property (e.g., vancomycin, (+)-CC-1065 and duocarmycin). Representative of such efforts is the redesign of the core structure of vancomycin and its peripheral modification to provide potent antibiotics that act by up to three mechanisms of action and overcome antibiotic resistance.

Collaborative efforts in securing biological data, NMR of the compounds in complex with their targets, molecular modeling studies of large molecule-small molecule interactions, and experimental studies of their interactions constitute an integral part of the program.
---
Education
Ph.D. (Chemistry), Harvard University, 1980
B.S. (Chemistry), The University of Kansas, 1975
---
Professional Experience
2017-2018 co-Chair, Chemistry, Scripps Research
2013-2017 Chairman, Chemistry, Scripps Research
1985-1991 Associate Professor / Professor of Chemistry, Purdue University
1979-1985 Assistant Professor / Associate Professor of Medicinal Chemistry, The University of Kansas
---
Awards & Professional Activities
1975 
Phi Beta Kappa
1975–1978 NSF Predoctoral Fellowship
1981–1985 Searle Scholar Recipient (Inaugural Awards)
1983–1988
NIH Research Career Development Award
1985–1989 Alfred P. Research Fellow
1988 ACS A.C. Cope Scholar
1997 ISHC Katritzky Award (Inaugural Award)
1999 ACS Aldrich Award for Creativity in Organic Synthesis
1999 and 2009 A. R. Day Award, POCC
2000 Honorary degree: Laurea Honors Causa, Univ. Ferrara
2000 Yamanouchi USA Faculty Award
2002 Member, Nicolo Copernico Alunni dell Ateneo Estense
2002 Paul Janssen Prize for Creativity in Organic Synthesis
2003 Royal Society of Chemistry Adrien Albert Medal
2003 Fellow Am. Assoc. for Adv. of Science (AAAS)
2006 Elected to American Academy of Arts and Sciences
2007 ACS Guenther Award in Chem. of Natural Products
2009 Honorary Member, Israeli Chem. Soc.
2009 Fellow, Royal Society of Chemistry
2010 Fellow, American Chemical Society
2011 ACS Portoghese Lecturer Award
2013 ACS Hirschmann Award in Peptide Chemistry
2014 AACR Award in Chemistry
2014 Elected to National Academy of Sciences
2016 National Academy of Inventors
2017 RSC Robert Robinson Award
2018 NIH Merit Award (NIDA)
2019 ISHC EC Taylor Award
2019 Kitasato Microbial Chemistry Medal
2020 Tetrahedron Prize
2023 Distinguished Alumni Award, Univ. of Kansas
---
Selected Publications
Wu, Z.; Boger, D. L. Maxamycins: Durable Antibiotics Derived by Rational Redesign of Vancomycin.. Accounts of Chemical Research 2020, 53, 2587-2599.
[View]
Tan, C.; Qu, S.; Moore, M. J.; Mogi, Y.; Keith, D. J.; Cai, Y.; Boger, D. L. Next-Generation Total Synthesis of Vancomycin.. Journal of the American Chemical Society 2020, 142, 16039-16050.
[View]
Zhang, J.; Shukla, V.; Boger, D. L. Inverse electron demand Diels-Alder reactions of heterocyclic azadienes, 1-aza-1,3-butadienes, cyclopropenone ketals and related systems. A retrospective. Journal of Organic Chemistry 2019.
[View]
Boger, D. L. The difference a single atom can make: synthesis and design at the chemistry-biology interface. Journal of Organic Chemistry 2017, 82, 11961-11980.
[View]
Okano, A.; Isley, N. A.; Boger, D. L. Peripheral modifications of [?[CH2NH]Tpg4]vancomycin with added synergistic mechanisms of action provide durable and potent antibiotics. Proceedings of the National Academy of Sciences of the United States of America 2017, 114, E5052-E5061.
[View]
Sears, J. E.; Boger, D. L. Total synthesis of vinblastine, related natural products, and key analogues and development of inspired methodology suitable for the systematic study of their structure-function properties. Accounts of Chemical Research 2015, 48, 653-662.
[View]