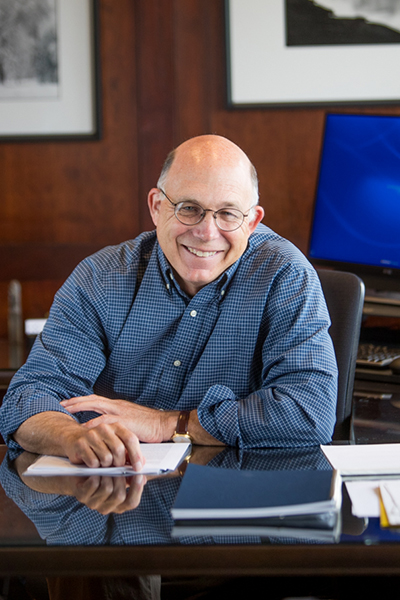 Peter Schultz, PhD
---
Peter Schultz, PhD, is the president and chief executive officer of Scripps Research as well as a successful biotech entrepreneur. Widely considered one of the top chemists in the world, he has made many seminal contributions to the field, including the development and application of methods to expand the genetic code of living organisms, the discovery of catalytic antibodies, and the development and application of molecular diversity technologies to address problems in chemistry, biology and medicine.
In recognition of his accomplishments, Dr. Schultz has received numerous prestigious awards, including the Wolf Prize in Chemistry, the Alan T. Waterman Award of the National Science Foundation, the Solvay Prize, the Paul Ehrlich and Ludwig Darmstaedter Prize, the Arthur C. Cope Award of the American Chemical Society and the Heinrich Wieland Prize.
Schultz has founded nine biotech/tech companies that have pioneered the development and application of new technologies to challenges in energy, materials and human health. In 1999, he founded the Genomics Institute of the Novartis Research Foundation, serving as its director for more than 10 years. In 2012, he established Calibr, a nonprofit biomedical research institute designed as a new model to accelerate the discovery of medicines for unmet needs. He continues to oversee its programs as chief executive officer. Nature Biotechnology ranked Schultz the #1 translational researcher in 2013.
The co-author of more than 600 scientific publications, Schultz is active on many editorial and scientific advisory boards. He is an elected member of the National Academy of Sciences and the Institute of Medicine of the National Academy of Sciences. Additionally, he has trained over 300 graduate students and postdoctoral fellows, many of whom are on the faculties of major research institutions around the world.
Schultz earned his undergraduate (summa cum laude) and doctoral degrees at the California Institute of Technology. After postdoctoral studies at the Massachusetts Institute of Technology, he joined the faculty at the University of California, Berkeley in 1985, where he was a chemistry professor, a principal investigator at the Lawrence Berkeley National Laboratory and a Howard Hughes Medical Institute investigator. He joined Scripps Research in 1999 and was appointed chief executive officer in 2015. The following year, he was named president of the institute.
To reach out to Dr. Schultz, email at eoadmin@scripps.edu.
---
View All Leadership