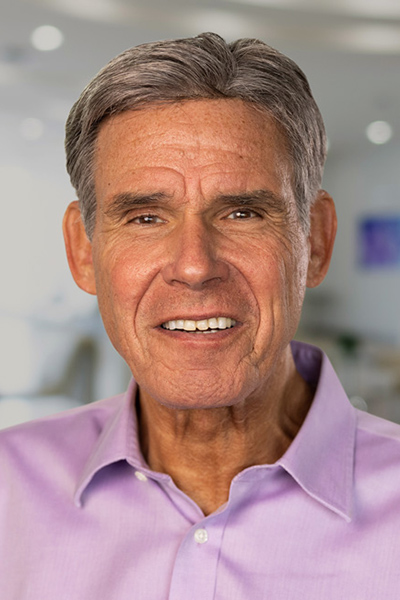 Eric Topol, MD
---
Eric Topol, a professor in the Department of Molecular Medicine, is an executive vice president at Scripps Research and the founder and director of the Scripps Research Translational Institute (previously Scripps Translational Science Institute). His work melds genomics, big data, and both artificial intelligence and digital health technologies to advance the promise of individualized medicine.
Topol is the principal investigator to two large NIH grants: the All of Us Research Program that supports precision medicine and a Clinical and Translational Science Award (CTSA) that promotes innovation in medicine.
Topol has published over 1,200 peer-reviewed articles, and his more than 330,000 citations place him among the top 10 most cited researchers in medicine as measured by Thomson Reuters' Institute for Scientific Information. Widely viewed as one of the most influential physician leaders in the country, Topol is the author of three bestselling books on the future of medicine: The Creative Destruction of Medicine and The Patient Will See You Now. His most recent book, Deep Medicine, focused on artificial intelligence.
Topol earned his medical degree from the University of Rochester and, after additional training at the University of California, San Francisco and Johns Hopkins University, went to the University of Michigan, where he became a tenured professor. Subsequently, as chief of cardiovascular medicine at Cleveland Clinic, he founded the Lerner College of Medicine and led the organization to become the #1 center for heart care in the nation. He was elected to the National Academy of Medicine in 2004. Three years later, he founded the Scripps Research Translational Institute.
Topol is active clinically as a cardiologist.
---
view all leadership