Working at Scripps Research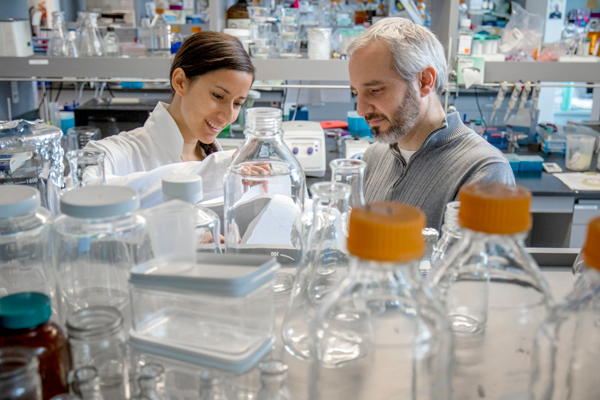 Scripps Research, one of the largest private nonprofit research organizations in the world, represents a new model for scientific discovery. We span fundamental research to drug development and even early clinical studies. Our successes lead to novel medicines that improve human health while supporting further research into unmet medical needs. This is a rewarding place to plant your career.
We operate from two beautiful seaside campuses, one in La Jolla, California and one in Jupiter, Florida, and departments on either coast are aligned to facilitate collaboration. Telecommunications enable remote participation in meetings, classes and seminars. While the level of scientific investigation here can be intense, the atmosphere on both campuses is collegial and informal. We pursue great science and we have fun doing it.
You'll expand your knowledge and skills here working side by side with world-renowned faculty members who include Wolf Prize winners, Nobel laureates and members of prestigious scientific academies. In appreciation of your hard work, we provide extensive benefits, beginning on the first day of hire for eligible employees. These benefits include customizable health plans, an array of insurance options, and generous vacation and paid time off programs.
Whatever your interests, we're here to help you succeed. Our Career and Postdoctoral Services Office provides classes and networking opportunities to help you shine within the broader scientific research community, and our Human Resources department is staffed with knowledgeable, helpful people to answer your questions. If you want to contribute to improving the human condition, Scripps Research welcomes you.