Employment Information
International Services Office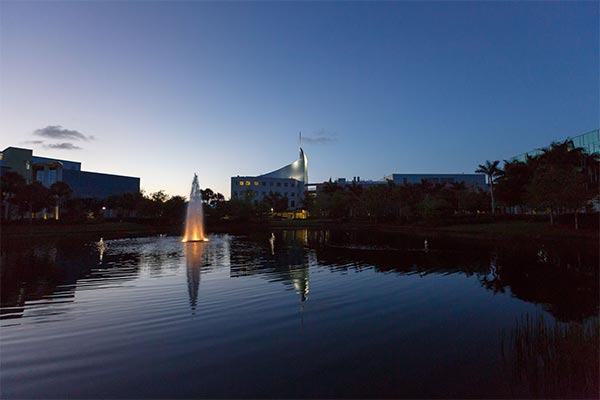 Scripps Research graduate students engage in "on-campus employment" at Scripps Research for the duration of the graduate program. Scripps Research graduate students in F-1 or J-1 visa status cannot work outside of Scripps Research during their degree program. International students may apply for work authorization prior to completing their program, which will be valid for employment after program completion. Employment authorization is a complex area. It's a good idea to contact your International Student Advisor in your last year of study, to discuss your options for post-graduate employment.
F-1 Optional Practical Training (OPT)
F-1 STEM Optional Practical Training (OPT)
Academic Training is employment training or practical experience related to the major field of study for J-1 international students. It is fairly flexible and offers a variety of paid and unpaid, full-time or part-time, training or employment options, with one or more employers, to compliment an academic program in the U.S.
The J-1 student's program sponsor is responsible for granting the authorization with the required recommendation from the Office of Graduate Studies. Students sponsored by Scripps Research must request a DS-2019 authorizing Academic Training from the International Services Office (ISO). Students who are sponsored by institutions other than Scripps Research (such as Fulbright) should check with that sponsor for information on Academic Training eligibility.
For more information on academic training request please contact the ISO.
General Information and Eligibility
The Office of Graduate Studies must confirm degree completion date.
Academic Training must be directly related to the field of study on the student's DS-2019.
J-1 students must apply for Academic Training before their program completion date (whether the date is the same or different from their current DS-2019 end date).
Employment must begin within 30 days of program completion date.
Academic Training can be used for paid or unpaid internships or jobs. However, if Academic Training is unpaid, the student must show proof of financial support for monthly living expenses during the Academic Training period.
J-1 Academic Training is approved for a specific job.
During the authorized Academic Training period, a J-1 student is required by the U.S. Department of State to maintain health insurance that meets J-1 guidelines.  If the employer does not offer insurance, the J-1 student must cover the cost to purchase insurance separately.
The total training period is inclusive of any prior Academic Training in the United States as an Exchange Visitor and may not exceed the period of the full course of study in the United States or 36 months for postdoctoral training (whichever is less).
A period spent in part-time employment under academic training will count as full-time academic training and will be deducted from the time allowed for post-completion academic training.