Policy on Conflicts of Interest & Commitment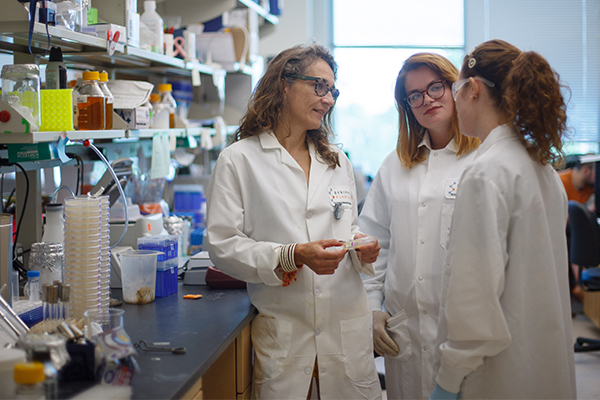 Scripps Research, in accordance with its mission to foster basic knowledge in the biosciences, to pursue scientific advances through interdisciplinary programs and collaborations, and to educate and train researchers, is supportive of the growing needs of its faculty to seek and participate in collaborative research with industry, to consult widely, and to engage in other activities that may benefit not only the participants but also Scripps Research itself and the public at large. Scripps Research is committed to ensuring that such activities are conducted properly and consistently with the principles of openness, trust, and free inquiry.
To this end, Scripps Research's Policy on Conflicts of Interest and Commitment, also referred to as Scripps Research's Policy:
Provides ethical principles and guidance for Scripps Research faculty and others supporting the research enterprise in assessing their relationships and conduct with outside entities, so employees act in the best interests of the institute when performing their institutional responsibilities;
Educates the Scripps Research community about situations that generate Conflicts of Interest and Commitment (including equity interests, such as stock, stock options or ownership interests, board of director or scientific advisory board memberships, consulting relationships, and any activity from which the individual derives legal obligations or expects to receive remuneration from an entity outside Scripps Research), and provides for management of those Conflicts;
Promotes the best interests of students and others whose work depends on faculty direction; and
Seeks to maintain the appropriate balance between competing interests having the potential to produce bias in the design, conduct, or reporting of the research, or mislead technology transfer transactions.
While Scripps Research's Policy applies to all its employees, it also recites provisions specifically for research staff conducting research with federal taxpayer dollars. These funds are sourced primarily from the National Institutes of Health (NIH), an agency of the Public Health Service (PHS). In 2011, the Department of Health and Human Services (HHS) revised Public Health Service (PHS) regulations on Responsibility of Applicants for Promoting Objectivity in Research for which PHS Funding is Sought (42 C.F.R. Part 50, Subpart F), referred to as the Financial Conflict of Interest (FCOI) regulations. These regulations, effective August 24, 2012, apply to any institution receiving funds from a PHS entity. As such, Scripps Research's Policy, accessible on this Compliance website, and disclosure procedures have been revised to comply with the published regulations.