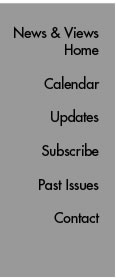 In Brief
Daniel Salomon Promoted to Full Professor; Marisa Roberto Receives Tenure
The promotions of Daniel Salomon and Marisa Roberto were announced at a recent meeting of The Scripps Research Institute Board of Trustees.
Daniel Salomon is now a full professor in the Department of Molecular and Experimental Medicine. The Salomon lab focuses on advancing knowledge of cell and organ transplantation, investigating the molecular mechanisms driving immune cell activation and tissue injury. For more information about Salomon's work, see the Salomon faculty webpage and laboratory website.
Marisa Roberto is now associate professor with tenure in the Committee on the Neurobiology of Addictive Disorders. Her lab is exploring effects of drugs of abuse on the cellular physiology of the central nucleus of the amygdala, a key structure in the brain involved in emotional processing. For more information, see Roberto's faculty webpage.
Send comments to: mikaono[at]scripps.edu

Professor Daniel Salomon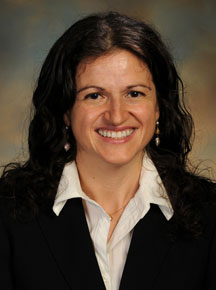 Associate Professor with Tenure Marisa Roberto