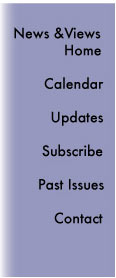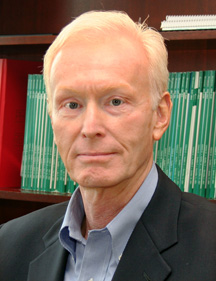 Scientists Devise Accelerated Method to Determine Infectious Prion Strains - The new technique, developed in research led by Scripps Florida Professor Corinne Lasmézas, may help shed light on prion disease in animals and help protect human populations.
Analysis of Protein-Building Enzyme Sheds Light on Protein Evolution - Research led by Associate Professor Xiang-Lei Yang has implications for understanding how proteins evolve, and may provide insights for the development of novel therapies.


Kathleen Ryan - Meet Kathleen ("Kathy") Ryan, executive assistant on the Scripps Florida campus.

Erica Ollmann Saphire Wins Burroughs Wellcome Infectious Disease Award



Scripps Research Holds 17th Commencement

Scientists Determine Workings of Potentially Useful Virus

Team Invents First Technique for Producing Promising Anti-Leukemia Agent

A Major Breakthrough in Generating Safer, Therapeutic Stem Cells from Adult Cells

Scientists Model 3-D Structures of Proteins that Control Human Clock

New High-Throughput Screening Technique Makes Probing Puzzling Proteins Possible

Scientists Find Structure of a Protein that Makes Cancer Cells Resistant to Chemotherapy

Scientists "Watch" as Individual Alpha-Synuclein Proteins Change Shape