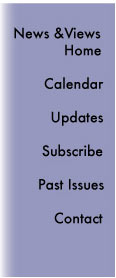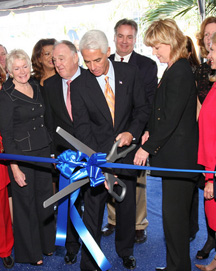 Team Finds Immune Molecule that Attacks Wide Range of Flu Viruses - "This event marks a very significant milestone in the history and growth of The Scripps Research Institute," said Scripps Research President Richard Lerner.
Scientists Develop General-Purpose Method for Detecting Trace Chemicals - The new technology, from the Joyce lab, may lead to diagnostics for medicine and environmental monitoring.
Study Shows How Microscopic Changes to Brain Cause Schizophrenic Behavior in Mice - Disrupting the function of a key molecule in the brain leads to microscopic brain abnormalities and schizophrenia-like behavior in mice, according to research from the Mueller lab.
Team Establishes Vastly Improved Technique for Studying Critical Protein Group - An accelerated search for long-sought early diagnoses for cancer is among the many potential applications for the new method from the Paulson lab.



Scientists Create First Crystal Structure of an Intermediate Particle in Virus Assembly

Team Increases Understanding of Two Types of Blindness, Bolsters Simple Prevention Strategy, and Develops Gene Therapy Option

Scientists Uncover Potential New Target for Schizophrenia Treatment

Team Finds Drug Lessens Body's Massive and Often Deadly Immune Response to Flu Virus

Team Develops New Technique to Tap Full Potential of Antibody Libraries

The Immortal Molecule

Scientists Develop Method for Generating Novel Types of Stem Cells

Scientists Watch Membrane Fission in Real Time, Identifying a Cellular Fission Machine