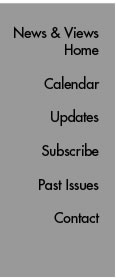 Snapshot:
Joe Bartoe
POSITION: Research proposal writer, Office of Research Grant Development.
RESPONSIBILITIES: Coordinating multidisciplinary research project proposals and identifying potential grant opportunities for both California and Florida investigators. In addition, Joe assists investigators by reviewing and interpreting grant guidelines, editing proposals, aiding in budget preparation, providing information about compliance with federal regulations, and facilitating project planning meetings. "I want to make the grant preparation process as easy as possible."
STARTED AT SCRIPPS RESEARCH: July 14, 2008, filling a new position.
CURRENT PROJECTS: Setting up the Office of Research Grant Development (ORGD); coordinating a Program in Neurosciences training grant proposal.
BACKGROUND: B.A., University of California, San Diego, (psychology) and Idaho State University (chemistry); Ph.D., University of Washington, Seattle, (pharmacology); postdoctoral work at Stanford University and the University of California, Santa Cruz (neurosciences). Joe's work experience includes a year as a technical writer for a clinical research consulting company. He was also a member of the faculty at Providence College in Rhode Island, before deciding to move back to California to be closer to family. Before starting at Scripps Research, he held a research position at the University of California, Irvine.
EXTRACURRICULARS: Long-distance cycling, including riding part of his daily commute from Encinitas to La Jolla. Spending time with his family, including his wife, Anna Lee, and two sons, five-year-old Quinn and three-year-old Nicolas.
CONTACT INFORMATION: Joe can be reached at jbartoe@scripps.edu or x4-9108. To view the ORGD website, go to http://www.scripps.edu/researchservices/orgd/.
Send comments to: mikaono[at]scripps.edu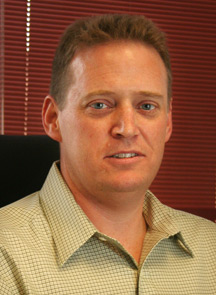 Joe Bartoe of the Office of Research Grant Development hopes to make the grant preparation process as easy as possible for Scripps Research scientists, especially those working on collaborations involving a number of investigators.