Bank of America Gift Funds Summer Internships for Florida Teachers at Scripps La Jolla
"Bank of America, Palm Beach County's generosity is the springboard for our educational outreach efforts in Florida," says Scripps Research President Richard A. Lerner.
Science Outside the Classroom
A slide show of X-Sci/2004, an event designed to provide students insight into the workings of basic scientific research and career opportunities in the biosciences.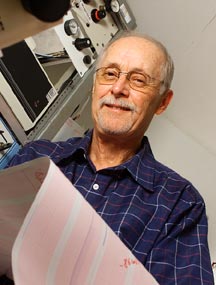 Scientists Describe Dangerous Cocktail of Alcohol, Brain Peptides, and Neurotransmitters
"There is a strong relationship between drugs of abuse, stress, and the amygdala," says Professor George Siggins.