(Continued)
---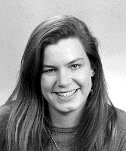 Kathleen E. McGinness
In Vitro Evolution of RNA Ligase Ribozymes that Exhibit RNA Polymerase Activity
Advisor: Gerald F. Joyce, professor, Department of Chemistry and Molecular Biology
---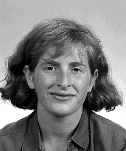 Rachel Susan Ozer
Phosphorylation and Regulation of Neuronal Cytoskeletal Protein MAP2
Advisor: Shelley Halpain, associate professor, Department of Cell Biology
---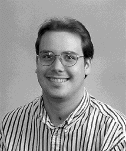 Jeffrey A. Pfefferkorn
1. Total Synthesis of Sarcodictyins A and B and Studies Toward the Synthesis of Garsubellin A
2. Design and Solid Phase Synthesis of Natural Product Like Combinatorial Libraries
Advisor: K. C. Nicolaou, professor and chair, Department of Chemistry
---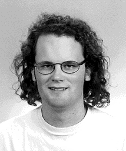 Hans Edward Purkey
Design, Synthesis, Activity and Binding Selectivity of Transthyretin Amyloid Fibril Inhibitors
Advisor: Jeffery W. Kelly, professor, Department of Chemistry
---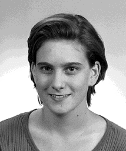 Robin J. Rosenfeld
Nitric Oxide Synthase: Structural and Computational Analyses of Inhibitor Potency and Biophysical Studies of Nitrosylated NOS Intermediates
Advisor: Elizabeth Getzoff, professor, Department of Molecular Biology

---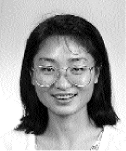 Meiling Shang
Deciphering the Functions of Laminin-5 LG Modules: Insights into the Effects of G Domain Packing Geometry on Laminin Function
Advisor: Vito Quaranta, associate professor, Department of Cell Biology
---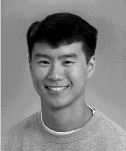 Andrew I. Su
Genomics Technologies for Functional Gene Annotation
Advisor: Peter G. Schultz, professor, Department of Chemistry
---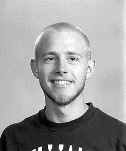 David A. Vosburg
Synthesis of Fumagillin and (+)-FR182877
Advisor: Erik J. Sorensen, associate professor, Department of Chemistry

---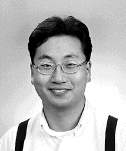 Won Hyung Yoon
Diels-Alder Approach to the Total Synthesis of CP-225,917 and CP-263,114 and Determination of their Absolute Configuration by Asymmetric Synthesis
Advisor: K. C. Nicolaou, professor and chair, Department of Chemistry
---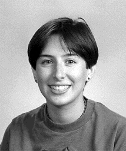 Samantha G. Zeitlin
The Timing and Function of Centromere Protein A (CENP-A) Phosphorylation in Mitosis and Cytokinesis
Advisor: Kevin F. Sullivan, associate professor, Department of Cell Biology
---
1 | 2 |
"Scripps was a terrific place to be a graduate student. The program's emphasis on diversity in education and its encouragement of students to pursue their interests beyond traditional scientific boundaries provided a great environment in which to grow as a scientist."
—Kathleen E. McGinness
"I am thankful for the flexibility of the graduate program and its primary devotion to science rather than red tape. It has been a privilege to be trained in a world-class institution filled with exciting colleagues and set in a beautiful resort climate."
—Rachel Susan Ozer
"The graduate program at TSRI has created an ideal environment to learn and practice science at the interface between chemistry and biology."
—Jeffrey A. Pfefferkorn
"Scripps was awesome. Go team!"
—Andrew I. Su
"TSRI offers a very stimulating and flexible environment to learn and mature as a scientist. I would choose Scripps again over any other institution for my Ph.D. studies."
—David Vosburg
"It wasn't easy, but it was worthwhile. I thank Scripps!"
—Won Hyung Yoon
"During my five years at Scripps, I've learned to ignore my critics and trust my intuition. I'm deeply thankful for my wonderfully supportive and thoughtful friends. I was jaded when I got to Scripps but I'm leaving steeled and sharpened."
—Samantha G. Zeitlin