KL2 Clinical Scholars Program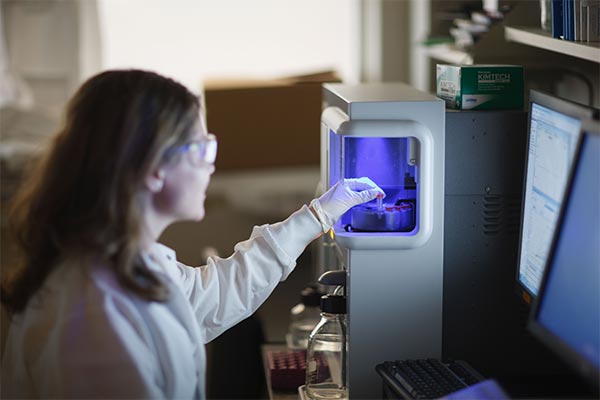 A core component of the Scripps Research Translational Institute is the education and cultivation of the next generation of clinical/translational scientists. Young clinicians envisioning a career as clinician-scientists or clinical trialists are ideal candidates for the KL2 Clinical Scholars Program. The KL2 grant is an NIH-sponsored professional development award that allows for a recently trained physician or other doctoral-degree health professional to pursue a master's degree in the discipline of Clinical and Translational Investigation (MCTI). Candidate KL2 Scholars who have already obtained master's or doctoral degrees may qualify for an individualized KL2 pathway in Scripps Research's doctoral or postdoctoral programs.
Conducted collaboratively with the Skaggs Graduate School of Chemical and Biological Sciences at Scripps Research, the MCTI program is a 2- to 3-year research-centric educational endeavor that is complemented by coursework and a series of seminar-based activities directed at preparing the young investigator for a career as a clinical and/or translational scientist. Additional information is listed below.
Program Details
Current Scholars
Contact