Core Microscopy Facility
La Jolla, California Campus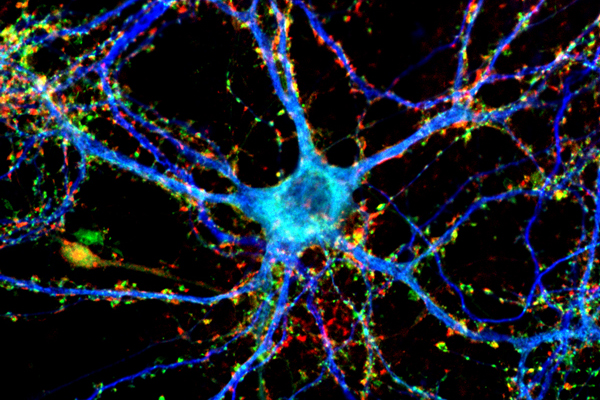 The Core Microscopy Facility at Scripps Research provides researchers with equipment and expertise required for multi-dimensional imaging of cells and tissues at high resolution and to perform quantitative image analysis. Resources include widefield, confocal, multi-photon, TIRF, super-resolution and electron microscopy, as well as equipment for live cell imaging and image analysis. Services include sample preparation, imaging, molecular localization, and image analysis. In addition to providing access to advanced instrumentation, this facility, staffed by experts, is a source of instruction and training and constitutes a major educational resource. The Facility staff provides training, technical support, sample preparation, imaging assistance, collaboration and consultation.

The Core Microscopy Facility operates on a fee-for-services basis. For non-affiliated researchers, please contact Dr. Scott Henderson, for Scripps Researchers click here.
Electron Microscopy
Light Microscope
Online calendars are available to reserve time on each individual instrument and qualified independent users can log on from their own labs to make their own appointments. All of the computers operating the confocal and laser capture microscope(s), imaging workstations as well as the CCD camera for the CM-100 electron microscope are on-line for downloading image data directly to lab computer.
If you already have an account please proceed with Sign-in. Otherwise, follow the registration instructions to set up an account.
Instructions could be downloaded below:
Scripps Researchers click here
Non-Affiliated Researchers click here
Contacts