Metabolic Phenotyping Core (MPC)
Jupiter, Florida Campus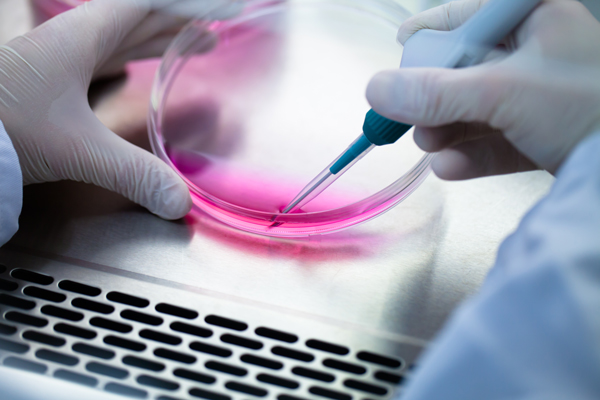 Our goal is to advance the characterization of disease models of cancer, metabolism, neurological and inflammatory diseases by providing validated in vitro and in vivo tests.

Our phenotyping applications span from mitochondrial and cellular metabolism to whole body animal physiology. We provide instrument training, help with experimental design, and data analysis. 

Studies can be performed by our staff, but our IACUC-approved Animal Use Protocols are also available to help investigators use our resources on their own.

We are always willing to build collaborations.
The Lago X In Vivo Imager (Spectral Instruments) measures luminescence or fluorescence in live animals.


The Clinical chemistry analyzer (Cobas c311, Roche Diagnostics) measures glucose, cholesterol, TAG, LDL, HDL, liver transaminases, total protein, amylase, creatine kinase, calcium, magnesium, albumin, C-reactive protein, bilirubin, cocaine, amphetamine, and other serum/plasma biomarkers.


The Luminex 200 (Luminex Corporation) quantitates of up to 100 biomarkers per multiplex assay. Cancer, Immune response, Bone, Neuroscience, Cardiovascular, Toxicity, Metabolism and Endocrinology assays available.


The Seahorse analyzer (Agilent) monitors the metabolic rates and profile of live cells or isolated mitochondria in real time.


The Comprehensive Laboratory Animals Monitoring System (Columbus Instruments) monitors whole animal metabolism in real time: VO2, VCO2, locomotion and respiratory quotient (RER).


The Minispec LF-50 NMR analyzer (Brucker Optics) detects fluid, fat and lean mass non-invasively in wake mice.


The BioDAQ system (Research Diets) records the architecture of food and liquid intake in real time in mice.


The Metabolic Cages (Tecniplast) collect waste byproducts from mice.


The Hatteras system (Hatteras) monitors the heart rate and blood pressure of for mice using tailcuffs.


The Mouse Ox Plus monitor (Starr Life Sciences) records breath rate, arterial oxygen saturation and heart rate from conscious or anesthesized mice using optical collars.


Mouse Treadmill (Columbus) for exercise training and physiopathological studies in mice


The AR-2000 radio-TLC Imaging Scanner (Eckert & Ziegler) detects radiolabeled compounds emissions in TLC plates digitally, without films.
1

Lago X InVivo Imager

Per hour

$55

2

Clinical Chemistry

Per marker

$6 - $12


 

3

Luminex 200

Per assay

$275 

4

SeaHorse XF Flux Analyzer

Per assay

$125

5

CLAMS

Per diem

$175

6

NMR

Per hour

$155

7

BioDAQ

Per diem

$85

8

Tecniplast Metabolic Cages

Per diem

$45

9

Blood Pressure Monitor

Per diem

$55

10

MouseOx Plus Vital Signs Monitor

Per diem

$50

11

Mouse Treadmill

Per diem

$25

12

Digital TLC Scanner

Per diem

$50
Contacts