Metabolic Core
Jupiter, Florida Campus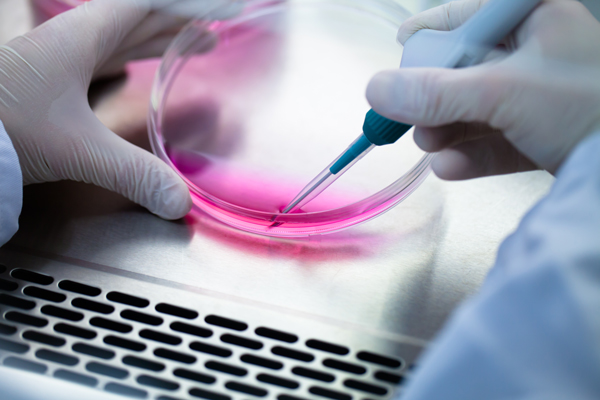 At the Scripps Florida Metabolic Core, we offer prompt access to validated in vitro and in vivo tests to help advance the metabolic characterization of genetic and pharmacological research models of metabolic diseases, cancer, circadian rhythms, aging, inflammation and more.
We have consolidated analytical and in vivo laboratories with a number of applications ranging from feeding, sleep, temperature, blood pressure, body composition and metabolic monitoring in mice, to cellular metabolism and in-depth chemical analysis of hormones, nutrients, inflammatory mediators and more.
Additionally, we will assist our users with training, experimental design and data analysis as needed and promptly respond to their troubleshooting requirements during experimentation.
Please acknowledge the Metabolic Core:
One important way to recognize the quality of our services is by acknowledging the contribution of the Metabolic Core to your publications. We ask you to kindly acknowledge us in the way you may find the most appropriate.
CLAMS units (two, with 16 cages each by Columbus Instruments) for the real-time monitoring of whole animal metabolism. VO2 consumption, VCO2 production and locomotor activity are measured. The respiratory quotient (RER, RQ), which indicates substrate utilization (fats X carbs), is also obtained.  
Minispec LF-50/mq 7.5 NMR (Brucker Optics) analyzer for the non-invasive assessment of body composition of wake mice.
BioDAQ system (Research Diets) for the accurate monitoring of food and liquid intake or preference.
Metabolic Cages (Tecniplast) collect byproducts from single mouse. Chamber accurately separates urine and feces. 12 units system.
DSI Telemetry Systems (Data Sciences International) for the in vivo, real time and wireless monitoring of locomotor activity, temperature and sleep profiles (EEG).
MC4000 blood pressure and heart rate analyzer for mice (Tailcuff method, Hatteras Instruments).
Mouse Ox Plus Vital signs monitor (Starr Life Sciences) assesses breath rate, arterial oxygen saturation and heart rate from conscious or anesthesized mice non-invasively.
The Cobas c311 clinical chemistry analyzer (Roche Diagnostics) performs automated quantitations of a number of biomarkers and metabolites. Glucose, cholesterol, TAG, LDL, HDL, liver transaminases, albumin, C-reactive protein, bilirubin, drugs of abuse (cocaine, amphetamines, alcohol and others), ammonia, creatinine are some examples. Sample processing and photometric readings are fully automated.
A GM7 analyzer(Analox instruments). Quantitates glucose, glutamine, creatinine, urea, ketone bodies, glycerol, cholesterol, triglycerides, lactate, pyruvate and more in blood or plasma samples. Techinque is based on monitoring oxygen levels resulting from oxidase-based enzymatic reactions with the substrate of interest.
A Luminex 200(Luminex Coorporation). Allows quantitation of metabolic hormones (insulin, glucagon, GIP, ghrelin, adiponectin, leptin and more), cytokines (TNF-a, IL-1b, IL-1, IL-6, Interferons, more) and protein-protein interactions in multiplex format. The Luminex performs flow cytometric quantification of fluorescent bead-bound antibody antigen complexes. Assays can be fully customized to include any combination of antibodies (up to 100).
24 and 96-wells Seahorse analyzers (Seahorse Biosciences). The Seahorse instrument monitors aerobic respiration plus glycolysis in attached cells, isolated mitochondria or even C. elegans samples in real time. Additionally, it features automated delivery of substrates and compounds with activity specific to each respiratory step, enabling the characterization of mitochondrial function at the enzymatic complex level.
An AR-2000 radio-TLC Imaging Scanner (Eckert & Ziegler) for the detection of radiolabeled compounds in TLC plates. Scanning is digital and takes a few minutes only.
Vivarium Tests Price List
Important: You must have obtained training and IACUC approval to have access to the equipment.
Instrument (location)

Rate (Self-Service)

Rate (run by Core)

CLAMS 1 or 2 (C105)

$315 per day (16 mice) 

$550/day (16 mice)

NMR (C105)

$290 per hour 

$290/hour

plus $5/mouse

BioDAQ (C116C)

$145 per day (7+ days)

 

$175 per day (7+ days)

 

Telemetry (C116C)

$18 daily recording / mouse

plus transmitter costs

Consult

Blood Pressure & Heart Rate (C130)

$125 per day (unlimited mice)

$9 per mouse per day (plus $70 equipment charge)
Reservations: Please email Melissa:  mkazantz@scripps.edu
Lab location: B147A
1.  Chemical Analyzer (Roche Cobas c311). Run by Core. Rates per sample.
Metabolic Panel

Liver Panel

Others

glucose

$14

ALT

$16

fructosamine

$16

cholesterol

$14

AST

$16

creatinin

$12

TAG

$14

ALP

$16

ammonia

$16

HDL

$18

Lactate

$18

 

 

LDL

$22

bilirrubin

$17

others

inquire
2.  Luminex (Hormone & Cytokines Multiplex)  
| | | |
| --- | --- | --- |
| Option 1 | User purchases kit and runs the assay. Core runs calibration, acquisition and analysis. | $450 |
| Option 2 | User provides samples and kit. Core performs the assay, calibration and acquisition. | $950 |
3.  SeaHorse XF (Cell & Mitochondria Metabolism)
| | | |
| --- | --- | --- |
| First-time user (required) | Center trains and runs the assay with first time user. | $450 / assay + supplies |
| Self Service | Per assay instrument fee for trained XF users. | $225/ assay + supplies |
Contacts