High Content Imaging Core (HCIC)
Jupiter, Florida Campus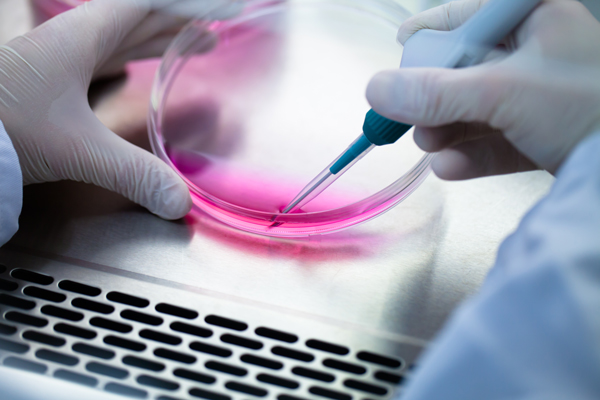 Our aim is to provide cutting edge instrumentation for High-Content Imaging (HCI), which allows the acquisition of microscopic images in high-throughput. This enables investigators to monitor cellular or subcellular morphology in response to libraries of small molecules or gene-perturbting molecules.  The core also offers resources for primary cell culture and automated liquid handling.
The In Cell Analyzer 6000 is an automated laser-based confocal imaging platform compatible with 6-, 12-, 48-, 96-, 384-, and 1536-well microplates. It has four lasers (405, 488, 561, and 642 nm) and bright field imaging.
The EpMotion 5095 by Eppendorf is an automated pippeting robot.
The HCI laboratory has a tissue culture laboratory with dissecting and fluorescence microscopes, centrifuge, cell counter, laminar flow cabinets and incubators.
For automated analysis of microscopic image stacks, we use the free open source Cell ProfilerTM software, developed by Carpenter et al. at the Sabatini Lab at the BROAD Institute.
| | | |
| --- | --- | --- |
| Instrument | Rate (Scripps Research Labs) | Rate (External Labs) |
| In Cell 6000 | $60/hour | $111/hour |
All other instruments are free-of-charge*.
Consultation and training are complimentary.
*Booking is required for all instruments.  Please book at the Scripps Calendar System.
Contacts