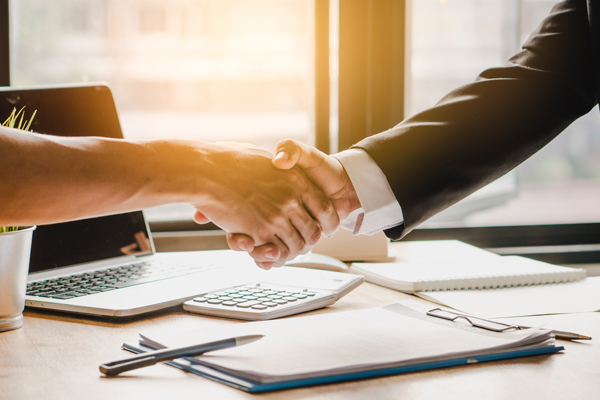 Procurement Department
Scripps Research is a leader in biomedical sciences. Ultimately, we believe that working with a diverse supply chain strengthens our supply base and assists us in our scientific pursuits. We also recognize our impact on and potential contribution to the economic advancement of our local community. Accordingly, we seek to develop strong relationships with local and small business suppliers who have a history of reliable achievement and a collaborative spirit.
Supplier Diversity Mission and Vision
Scripps Research is committed to maintaining an equitable and competitive business environment. As part of this commitment, we work to develop procedures and initiatives that will help ensure that all companies receive fair consideration. Scripps Research recognizes contractor and supplier diversity as an important component of its overall business effort and will continue to take all necessary affirmative steps to assure that small and minority businesses, women's business enterprises, and labor surplus area firms are used when possible for the procurement of goods and services.
Supplier Diversity Policy
Our policy is to offer diverse suppliers the opportunity to compete fairly on project bids that are in their area of expertise. These businesses must have proven experience in their industry, an ability to provide competitively priced products and services, and other basic requirements.
Scripps Research's excellence is a result of the collaboration of a very talented and diverse group of scientists, faculty, staff and students representing a wealth of knowledge and potential discoveries. Our supplier diversity initiative seeks to identify key suppliers who can contribute to this collaboration.
We believe that partnering with diverse suppliers gives us an advantage in providing our scientists and administrative colleagues with appropriate and relevant quality products, operational excellence, and superior customer service on a cost-effective and scientifically sound basis. We seek suppliers who can provide quality products and professional services, at competitive prices.
The definition of a small and diverse business can be found at the websites listed in our Supplier Resources.
Supplier Diversity Event Schedule
Supplier Resources
Professional resources provide programs to assist suppliers in developing and identifying business opportunities. These resources also work with the supplier in the certification process.