| | |
| --- | --- |
| | Funded by: The National Heart, Lung, and Blood Institute (NHLBI); Grant #: P01HL107151 |
Shared Resources Core - Carbohydrate Synthesis
Specific Aims:

Produce large scale quantities of advanced intermediates required for the production of targeted sialoside ligands.
Produce sialoside ligands of siglecs to support projects of the Lung Inflammatory Disease (LID-PEG) program.


Compounds also available to the scientific community for nominal charge to cover costs associated with producing the compounds and shipping.

For more information, please contact the Core Director, Dr. Corwin Nycholat (email: nycholat@scripps.edu).
Sialoside ligands
intermediates in stock (green) or available upon request ( yellow)
Glycan No.
Structure
Azide
Amine
Biotinylated
PAA (1 MDa)
(PEG)-Lipid
Lipid
1

1 mg
1 mg
50 ug
50 ug
50 ug
1 mg
2

1 mg
1 mg
50 ug
50 ug
50 ug
1 mg
3

1 mg
1 mg
50 ug
50 ug
50 ug
1 mg
4

1 mg
1 mg
50 ug
50 ug
50 ug
1 mg
5

1 mg
1 mg
50 ug
50 ug
50 ug
1 mg
6

1 mg
1 mg
50 ug
50 ug
50 ug
1 mg
7

1 mg
1 mg
50 ug
50 ug
50 ug
1 mg
8

1 mg
1 mg
50 ug
50 ug
50 ug
1 mg
9

1 mg
1 mg
50 ug
50 ug
50 ug
1 mg
10

1 mg
1 mg
50 ug
50 ug
50 ug
1 mg
11

NA
1 mg
50 ug
50 ug
50 ug
1 mg
12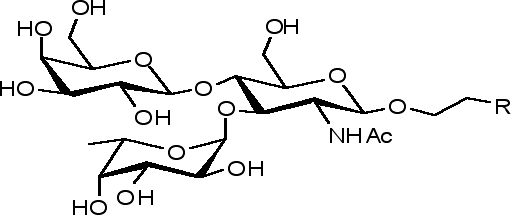 1 mg
1 mg
50 ug
50 ug
50 ug
1 mg
13

1 mg
1 mg
50 ug
50 ug
50 ug
1 mg
14

1 mg
1 mg
50 ug
50 ug
50 ug
1 mg
15

NA
1 mg
50 ug
50 ug
50 ug
1 mg
16

NA
1 mg
50 ug
50 ug
50 ug
1 mg
17

NA
1 mg
50 ug
50 ug
50 ug
1 mg
18

NA
NA
50 ug
50 ug
50 ug
1 mg
20

1 mg
1 mg
50 ug
50 ug
50 ug
1 mg
21

1 mg
1 mg
50 ug
50 ug
50 ug
1 mg
22a

NA
NA
NA
NA
NA
NA
23a
NA
NA
NA
NA
NA
NA
24b

NA
NA
NA
NA
NA
NA
25

1 mg
1 mg
50 ug
50 ug
50 ug
1 mg
26

1 mg
1 mg
50 ug
50 ug
50 ug
1 mg
27

1 mg
1 mg
50 ug
50 ug
50 ug
1 mg
28b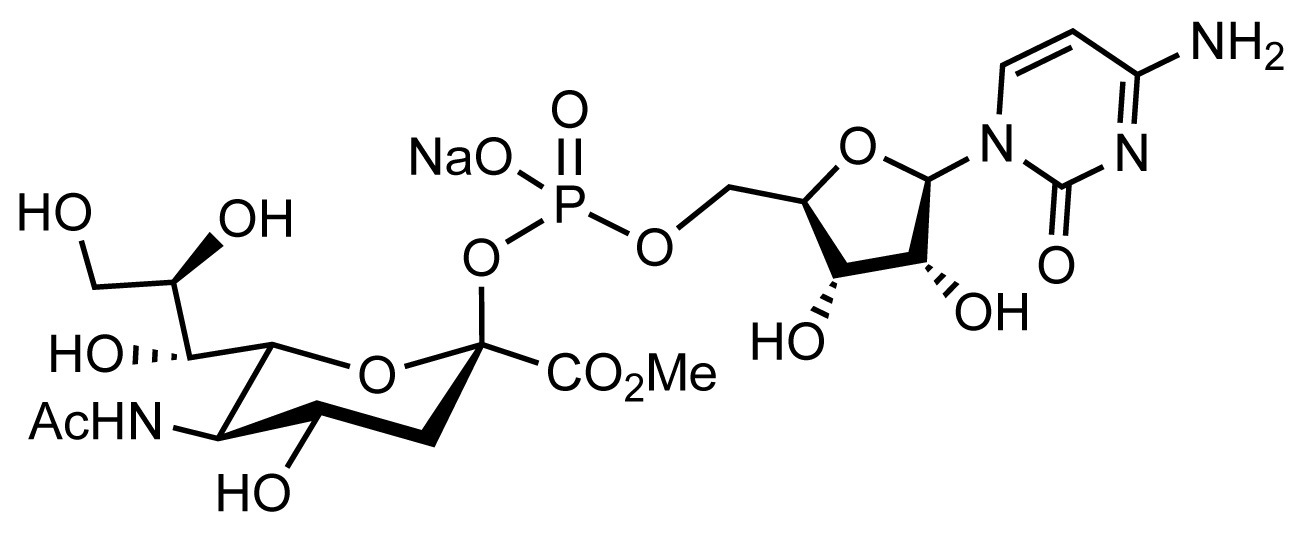 NA
NA
NA
NA
NA
NA


a 50 ug (Reducing sugar)
b Contact for details (CMP-Neu5Gc)