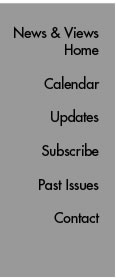 Scientist Awarded $2.2 Million Grant to Study Hepatitis C
By Eric Sauter
The Scripps Research Institute has been awarded a $2.2 million grant by the National Institutes of Health (NIH) to determine how the hepatitis C virus (HCV) induces liver cancer. The research could lead to potentially new therapeutic targets for treating those chronically infected with the virus.
Timothy Tellinghuisen, an assistant professor on the Florida campus of Scripps Research, is the principal investigator for the project.
Hepatitis C virus infection is a major public health problem worldwide. Estimates place the number of HCV infected individuals at approximately 170 to 200 million, representing nearly three percent of the world's population, according to the World Health Organization. HCV infection and its assorted pathologies are responsible for an estimated 250,000 deaths a year worldwide.
A majority of patients remain chronically infected, which can lead to progressive liver damage, cirrhosis, and often the development of hepatocellular carcinoma—liver cancer. An estimated 60 to 70 percent of all those infected develop chronic infections and most progress to major liver damage. Each year, as many as five percent of these chronically infected patients will develop liver cancer.
While the mechanisms by which HCV induces liver cancer are largely unknown, Tellinghuisen's ongoing research points to host cell signaling pathways that are likely altered by the virus, creating a replication niche for the virus that avoids the body's innate immune system.
"We have identified a host protein—called CARD14—as an important factor for HCV RNA replication," he said. "We believe that a pathway regulated by this protein gets manipulated by the virus to maintain chronic infections and that this contributes, in part, to liver cancer development. The new grant will help us explore the extensive role of CARD14 in HCV replication and, quite possibly, identify new ways to attack chronic HCV infection."
Overall, the new grant will enable Tellinghuisen and his colleagues to characterize how the virus manipulates this host cell pathway, identify the genes regulated by this pathway and determine their effect on viral infection and persistence, and define the function of this protein in normal liver physiology.
Send comments to: mikaono[at]scripps.edu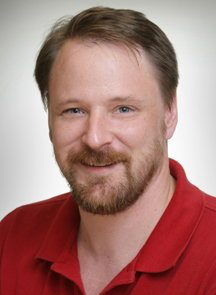 "The new grant will help us explore the extensive role of CARD14 in HCV replication and, quite possibly, identify new ways to attack chronic HCV infection," says Assistant Professor Timothy Tellinghuisen. (Photo by James McEntee.)