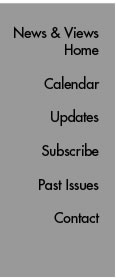 Researchers Advance Study of Hepatitis C with New Model
Scientists at Rockefeller University and The Scripps Research Institute have developed the first genetically humanized mouse model for hepatitis C, an achievement that will enable researchers to test molecules that block entry of the hepatitis C virus (HCV) into cells as well as to evaluate potential vaccine candidates. The finding was reported in the June 9, 2011 issue of the journal Nature.
Until the current study, scientists had been unable to study the progression of the virus's life cycle or possible treatments in small animal models with fully functioning immune systems.
"Our genetically humanized mouse model for hepatitis C will allow us to gain deeper insights in the biology of this important pathogen," said senior author Alexander Ploss, an assistant professor at Rockefeller. "This robust model also has the potential to serve a critical role in testing and prioritizing drug and vaccine candidates."
"This new animal model will accelerate the discovery of entry inhibitors, therapeutic antibodies, and a vaccine to this devastating human disease," said Scripps Research Assistant Professor Mansun Law, whose group enabled the new study's immunization experiments and analysis of antibody responses.
Worldwide, at least 130 million people are chronically infected with HCV, which poses a risk of severe liver injury and liver cancer. Current treatments are only partially effective and have considerable side effects; a vaccine against hepatitis C does not exist.
In the new study, the research team tested whether introducing some key human genes into mice would allow them to infect the animals with the hepatitis C virus. The researchers compared two groups of mice: one group expressed two genes, CD81 and occludin, while mice in the second group were normal. They found that expression of human CD81 and human occludin in the mouse liver rendered the animals susceptible to HCV infection.
The team also developed a novel reporter system, which allowed the researchers to sensitively detect HCV infection in living animals.
In addition to Ploss and Law, authors of the paper, "A genetically humanized mouse model for hepatitis C virus infection," were Marcus Dorner, Joshua A. Horwitz, Walter T. Barry, Qian Fen, Kathy Mu, Christopher T. Jones, John W. Schoggins, Maria Teresa Catanese, and Charles M. Rice of Rockefeller University; and Justin B. Robbins and Dennis R. Burton of Scripps Research.
This research was supported by the National Institutes of Health (National Institute of Diabetes and Digestive and Kidney Diseases, National Institute for Allergy and Infectious Disease, and Ruth L. Kirschstein National Research Service Awards), The Starr Foundation, the Greenberg Medical Institute, the German Research Foundation (Deutsche Forschungsgesellschaft), and The Rockefeller University's Women & Science Fellowship Program.
Send comments to: mikaono[at]scripps.edu

---
"[These findings] will accelerate the discovery of entry inhibitors, therapeutic antibodies, and a vaccine to this devastating human disease."
—Mansun Law

---